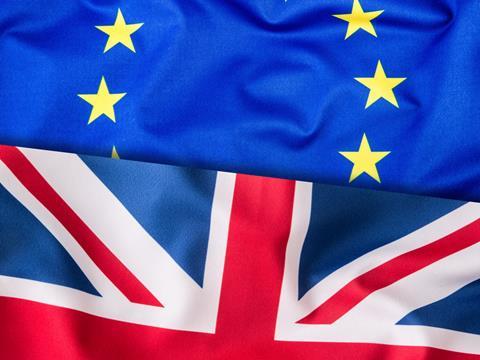 In an interview with Sky News, the governor of the Bank of England Mark Carney defended its gloomy forecasts for what a cliff-edge Brexit would mean and denied they amounted to scaremongering (Sky News). Britain is better prepared to cope with a no-deal Brexit than it was a few months ago, although it would still cause a big economic shock, Mark Carney said yesterday (The Times £). The risk of an "accidental disorderly Brexit" was "alarmingly high" as politicians cannot decide what kind of deal they want, Mark Carney has warned (The Telegraph). The risk of Britain stumbling into a "disorderly" no-deal Brexit is now "alarmingly high", Bank of England governor Mark Carney has warned (The BBC).
Britain faces an economic downturn after the dominant services sector slammed into reverse. In a sign that political turmoil over Brexit is spilling into the real world, a report by the research firm IHS Markit suggested the economy is already shrinking. (The Daily Mail)
The number of cigarette packs sold in the US dropped sharply in March, intensifying Wall Street concerns that smokers are stubbing out Big Tobacco's core product at an accelerating pace as they shift to vaping. (The Financial Times £)
Additionally, the US Food and Drug Administration said Wednesday it is investigating whether the use of ecigarettes increases the risk of seizures, expanding the agency's scrutiny of "vaping" among teens. (The Financial Times £)
Constellation Brands is refocusing to go after premium drinkers as it agreed on Wednesday to sell about 30 price-conscious brands from its wine and spirits portfolio for $1.7bn (The Financial Times £). Constellation Brands is to offload about 30 budget wine and spirits brands to E & J Gallo for $1.7 billion to focus on its premium labels (The Times £).
"It is fitting that Rakesh Kapoor is set to bow out of Reckitt Benckiser on the back of yet another pay row," writes Ben Marlow in The Telegraph. "With Kapoor's exit, the board has a golden opportunity to reform Reckitt's blinkered culture. They should avoid the easy option of appointing an insider to succeed him and bring in someone from outside the company with no connections to the previous regime." (The Telegraph)
The secretive clan behind one half of the Aldi discount supermarket chain has found itself under attack for its ostentatious lifestyle, writes Sky News. Worse still, the attack has been delivered from beyond the grave by the widow of one of the brothers that built up the grocery chain. (Sky News)
Unhealthy diets are responsible for 11m preventable deaths globally per year, more even than smoking tobacco, according to a major study. (The Guardian)
Consumers continued to support the eurozone domestic economy, with retail sales rising faster than expected in February. (The Financial Times £)
China Tobacco looks to take on global cigarette makers, writes The FT. The combination of a slowing domestic economy and efforts by health officials to curb smoking in a country where over a quarter of the adult population are regular users, means the company is now taking aim at western rivals in global markets. (The Financial Times £)
The FT continues its deep-dive into Amazon, looking at whether its efforts to curb its network to infiltration from fake-goods suppliers are inadvertently transforming Amazon's core model into a more conventional and expensive one. (The Financial Times £)