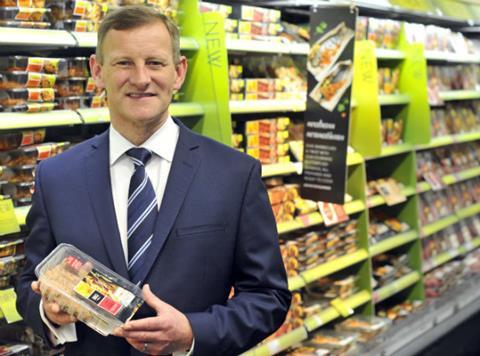 Marks & Spencer has capped share awards for its CEO Steve Rowe and finance director Eoin Tonge to 175% of salary rather than the usual 250% due to a sharp fall in the value of the compapny's stock. No bonuses will be paid this year as the high street retailer grapples with the effects of the coronavirus pandemic (The Financial Times £). The boss of Marks & Spencer has collected £143,000 of shares despite the retailer falling out of the FTSE 100 and cancelling dividends (The Daily Mail)
SSP Group has asked shareholders entitled to its prior year's final dividend to reinvest it into the company to help cashflow during the pandemic (The Financial Times £). The business has asked investors to reinvent the £26.8m dividend into the business to help conserve cash as it was unable to cancel its final dividend as it has been approved ahead of the virus outbreak (The Times £).
The September-year-end company proposed its final dividend before the magnitude of coronavirus began to hit home… A month later SSP warned that Covid-19 could cost the group more than four-fifths of sales. On Wednesday it said it was even worse. (The Financial Times £)
Factory food workers have had no chance but to show up for work despite the coronavirus pandemic and the challenges to keep the nation fed continued with companies having to deal with changing consumer tastes and social distancing measures within production lines (The Times £)
US chicken executives have been charged with price rigging after a years-long investigation. Among the four executives feature the CEO of Pilgrim's Pride and the president of Claxton Poultry. They were accused of conspiring to fix prices and rig bids for broiler chickens (The Financial Times £).
The Restaurant Group has announced it will permanently close up to 120 of its sites after restrictions are eased. Most of the closures will be of Frankie and Benny's sites, with some Garfunkel's branches also affected, while Wagamama will retain all its locations (The Telegraph). The move will cost up to 3,000 jobs with the decision on top of the already announced closures of 61 of the80 branches of its Tex-Mex dining chain Chiquito and 11 Food and Fuel pubs in London (The Guardian). The company operated around 600 sites in total with a staff count of 22,000 (The Times).