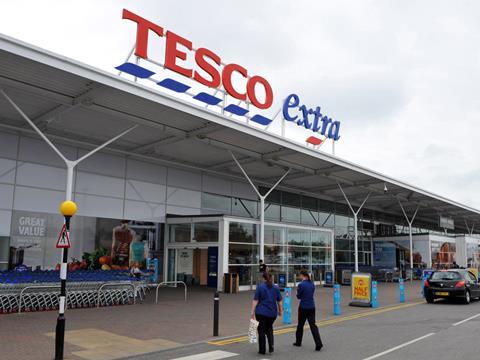 A number of senior Tesco staff resigned and "people were in tears" because they felt so "compromised" about being asked to "misreport" profits, a court has heard. The trial has heard of increasingly frantic attempts to deal with the growing hole in Tesco's accounts during the first half of 2014 caused by the practice of illegimately "pulling forward" unearned future income. A number of Tesco staff resigned by August 2014 because they "felt so compromised" — including one senior manager, Richard Parsons, who complained "it has broken me". (The Financial Times £)
Two Tesco employees resigned amid concerns about accounting practices at the retailer, the trial of three former executives was told yesterday. Sasha Wass, QC, for the prosecution, said that two members of staff "felt so compromised" by the misrecording of profits that they resigned "rather than engage in what they considered to be practices that were unlawful" (The Times £). Two Tesco workers felt so compromised by the 'biggest kept secret' in the supermarket – the grocer's inflating of profits in 2014 – that they quit their jobs, a court heard yesterday (The Daily Mail).
Former Tesco execs Carl Rogberg, Christopher Bush and John Scouler are on trial over a £250m accounting scandal at the retailer.
Colman's is leaving its historic site in Norwich as the mustard-maker's owners Unilever prepare to pull the plug on a factory that has been producing the condiment for more than two centuries (The Daily Mail). More than 350 jobs have been put at risk after the firms behind squash brand Robinsons and Colman's Mustard announced plans that could result in a shared factory in Norwich closing down (The Telegraph). The companies behind Robinsons squash and Colman's mustard are set to close their manufacturing facilities in Norwich, putting more than 350 jobs at risk (The Times £). Hundreds of jobs are in jeopardy at a historic production site where Robinsons squash and Colman's Mustard have been made for decades (Sky News).
The 2 Sisters Food Group has admitted it has found "other areas of concern", centred on food hygiene standards, at its scandal-hit West Bromwich chicken processing plant, which was shut down at the weekend. (The Guardian)
Refresco shares jumped on Tuesday after Europe's biggest soft drinks bottler said it had received a €1.6bn offer from private equity firm PAI Partners. PAI Partners's latest offer, which amounts to €19.75 a share, trumps the €1.4bn bid it made in April. (The Financial Times £)
It may still be best known for its sausage rolls and steak bakes, but Greggs' launch of healthier foods has helped the bakery chain to achieve a strong increase in sales (The Times £). Greggs has delivered sales growth ahead of the bulk of its retail rivals as sales of its Cornish pasties and steak bakes are yet to wane, despite an increasing number of less calorific items such as porridge and Thai chicken soup being on the menu (The Telegraph). Greggs provided a tasty trading upgrade today as it posted a healthy rise in third-quarter sales and said it was expanding its healthy range (The Daily Mail). British breakfasters are flocking to Greggs. Sales at breakfast time "continue to grow strongly", Greggs said, so much so it has introduced a new 'all day breakfast' wrap (The Financial Times £).
Writing in The Telegraph (£), BRC chief executive Helen Dickinson says "At last there's Brexit progress but retailers need more".
The Times' Dominic Walsh writes: "Fizzy drinks are not normally my thing, but I will happily raise a glass of Coke to Dimitris Lois, the chief executive of Coca-Cola HBC, who has died aged 56… The Greek-born Mr Lois caused a bit of a stink in 2012 when he moved the soft drinks maker's main listing from Athens to London, but after a rocky start to its life as a FTSE 100 constituent he won plaudits for building a strong recovery." (The Times £)
Salt levels in pesto sauces on sale in supermarkets remain higher than suggested limits and have increased in some cases, despite a government health campaign to reduce them, a survey has found. (The Guardian)
The makers of Marlboro and Lucky Strike cigarettes are to launch prime time television advertising campaigns telling people of the dangers of smoking for a year in the US. Adverts, which will say "more people die every year from smoking than from murder, Aids, suicide, drugs, car crashes and alcohol combined", are scheduled to start in the United States on November 26, are the culmination of an 18-year court battle between three tobacco companies — now owned by British American Tobacco and Altria — and the Department of Justice. (The Times £)