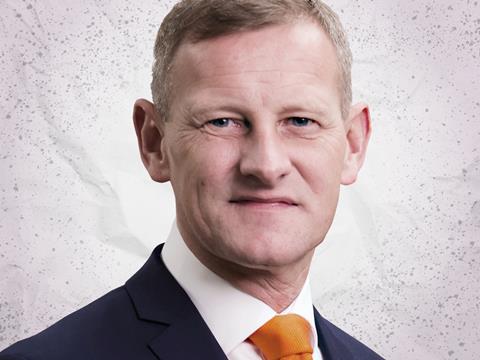 The new chief executive of Marks & Spencer Steve Rowe has signalled he is prepared to make changes to the way the retailer is run by retaining personal control of the troubled clothing division (The Guardian). The Times (£) says the move "raised eyebrows among retail-watchers and shone a harsh light on the turnaround task that he faces" after Rowe said yesterday his top priority was fixing the retailer's clothing business.
The Daily Mail's Alex Brummer asks whether Rowe can "recreate same expertise he brought to food halls in other areas". Brummer writes: "Rowe says he intends to talk to, and listen to, customers a lot. But that is the kind of boiler plate we hear from all incoming bosses whether they are running banks, shops, or telecoms companies. What will be far more important is Rowe's determination to bring the same kind of speed and innovation to fashion that he has brought to food." (The Daily Mail)
The Mail's City Diary also ponders what the next move will be for departing M&S boss Marc Bolland. "I hear Dutch-born Bolland, 57, who enjoys fine wine as much as shooting pheasants on the Yorkshire moors, has his beady eyes set on being the next European chairman of Coca Cola, where he already serves as a director." (The Daily Mail)
Elsewhere, Rakesh Kapoor's bumper pay packet at Reckitt Benckiser (read The Grocer's story here) has plenty of coverage. The £23m pay award "reignites complaints from investors who fear top bosses are paid too much even at the highest-performing companies", writes The Financial Times (£).
It makes Kapoor one of the most handsomely rewarded blue-chip bosses, although he is yet to reach the levels seen by his predecessor Bart Becht, who was awarded more than £90m in 2010. (The Telegraph). Stefan Stern, from the High Pay Centre, said that an £18m payout on a three-year long-term incentive plan scheme was high: "These LTIPs are hopelessly flawed instruments". (The Times £).
Drinking-up time for SABMiller could be extended again after South Africa's competition commission extended its investigation into Anheuser-Busch InBev's £71 billion takeover of the Peroni and Grolsch brewer. (The Times £)
Shares in Ocado tracked higher on the back of speculation the online grocer could finally be close to agreeing a technology deal with an international retailer. Reports that it has brought on consultants at Mace to advise on a potential US debut has lifted hopes that an overseas deal is in the offing. (The Telegraph)
The National Farmers' Union is launching its first shoppers' sourcing guide to help consumers compare rival supermarkets' policies when they want to buy British food. Just two weeks after it criticised Tesco for announcing a series of farm brands to sell products, based on British-sounding, but fictitious names, the NFU is publishing up-to-date information on supermarkets' sourcing policies on own-brand products. (The Guardian)
British winemaker Chapel Down has raised £1.7m from a share placing and crowdfunding campaign to build a new beer and cider brewery. The group's Curious Drinks business is based in Kent, and one-third of the money raised came from investors in the county (The Telegraph). It will now build its own brewery and a visitor centre at Ashford, about 12 miles from its winery, to bring brewing in-house and expand production. (The Guardian)
The US Department of Agriculture has announced that US farmers intended to increase corn planting by 6.4% this year. That was way above analysts' forecasts and it pushed the December corn contract, which is used to track the crop to be seeded in the coming weeks, to record lows. (The Financial Times £)