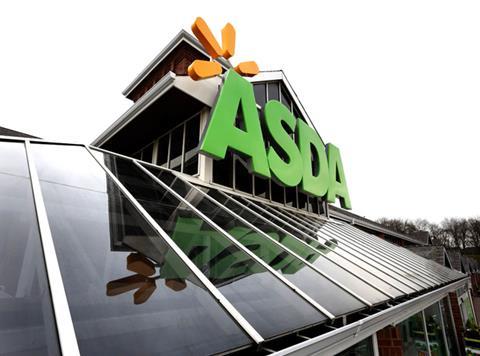 The entire £450m being paid by the Issa brothers and private equity backers at TDR Capital to fund Asda's acquisition of EG UK and Ireland will come out of the £1.7bn they received from the sale of 27 Asda warehouses to investment giant Blackstone in a top-of-the-market sale and leaseback deal in 2021 (The Times £). Asda's owners are using the proceeds of an earlier asset sale to fund their contribution to the supermarket's takeover of parts of EG Group, another business they own, in the latest example of financial engineering that has allowed them to limit their cash outlay on the business (Financial Times £)
Butternut Box is set to raise up to £100m by selling a stake, appointing corporate finance advisers from Harris Williams to advise on what has been dubbed the "HelloFresh" of dog food. (The Times £)
The chief executive of Wm Morrison Supermarkets has insisted that private equity ownership has been good for the grocery chain. (The Times £)
If Potts admits Morrisons had fallen out of step, he argued, too, that it was now staging a fightback by partially reversing some of its price rises and by launching a new loyalty programme to entice customers back. "While getting back on form is never quite worth getting a bit off-form, it has really galvanised us in terms of competitiveness." (The Times £)
Struggling chocolate brand Montezuma's has been rescued by a confectionery group whose chairman said the tough economic conditions meant it was "feeding time" for stronger players (The Times £). A husband and wife team are back in charge of the luxury chocolate brand they launched after spearheading a bid to buy it back from its private equity owner (Daily Mail).
The number of UK breweries going out of business has tripled in the past year, with smaller craft beer manufacturers most at risk as consumers opt for cheaper options during the cost of living crisis, according to research. (The Guardian)
Green levies due to be imposed from next year will increase food prices within months, pushing up total shopping bills by up to £4bn a year, retailers have warned, as senior Tories urged Rishi Sunak to drop the "nonsensical" plans. (Telegraph)
UK ministers' efforts to reduce soaring food shopping bills "won't touch the sides" without measures to make small grocery stores more affordable for low-income households, the chancellor has been warned. (The Guardian)
Ordering a basket of groceries via a delivery app can cost more than a third extra than buying direct from a supermarket – even before paying a delivery charge, according to a new report (The Guardian). Ordering groceries using apps such as Deliveroo, Uber Eats and Just East can cost twice as much as buying them online from the supermarket, according to Which? (Sky News)
Snappy Group, the Scottish technology company backed by the former Sainsbury's boss Justin King, enjoyed record-breaking growth last year. (The Times £)
The founder of Pret A Manger has vowed to take on the 'US giants of horrible fast food' with the relaunch of his Asian restaurant chain Itsu. (Daily Mail)
THG braced for shareholder pushback over "unjustified" salary for new finance chief after awarding an 11% increase. (Telegraph)
Scotland's recycling plan for drinks containers could collapse after a row erupted over whether to include glass bottles. (Sky News)
British chippies could turn to cheaper American fish as up to a third face the prospect of going bust because of rising costs caused by the war in Ukraine. (The Times £)
The price of diesel fell by almost 12p last month - a record drop, according to new figures (Sky News). Diesel falls 12p but should be lower, says RAC (BBC).
In a interview with the Mail, DS Smith boss Miles Roberts says the company is keen to invest in the UK – but only if the Government can actually spell out crucial policies in areas such as energy. (Daily Mail)
Shares in British American Tobacco have lost nearly a quarter of their value this year – with investors spooked by a backlash against vapes. Regulators on both sides of the Atlantic have expressed concern over tobacco alternatives amid calls for flavoured products to be banned. (Daily Mail)
Vaping as a cure for smoking has brought its own ills, writes professor David Strain in the FT. "For smokers, encouraging the swap to vaping undoubtedly lowers health risks. But here's another unambiguous fact: we need to discourage people taking up vapes and completely prevent them being marketed and sold to children." (Financial Times £)
FT sister publication Investors' Chronicle advises investors to hold Greencore shares, amid positive signs with sales, with volume growth posted in a challenging food market. (Financial Times £)
Could ultra-processed foods be harmful for us? The BBC's Panorama investigates the links between UK's food safety advisors and the ultra-processed food industry. (BBC)