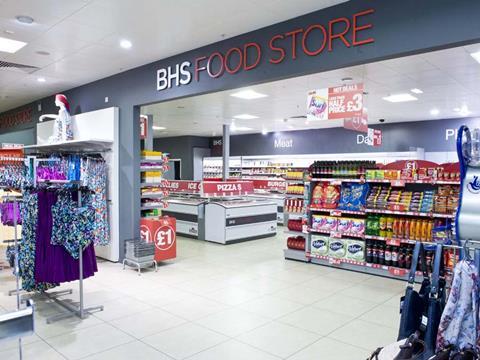 Lord Myners has urged two parliamentary investigations to "dig far, and dig deep" into possible impropriety surrounding the collapse of BHS (The Financial Times £). Fresh from lambasting the "lamentable behaviour" of Sir Philip Green in the sale of BHS, the Institute of Directors is pushing for the accountancy watchdog to investigate the transaction (The Times £).
BHS had almost no effective corporate governance, one of the MPs leading the main investigations into the retailer's collapse has said, as questions continue over the role of former owner Sir Philip Green (The Telegraph). MPs have lambasted Sir Philip Green for the demise of BHS, accusing him of being an "unscrupulous chancer" and of overseeing "wealth extraction rather than wealth creation". (The Guardian)
The Daily Mail looks at the five questions Dominic Chappell must answer as he faces MPs over high street giant's collapse.
Elsewhere, Andy Clarke, chief executive of Asda, has anointed Roger Burnley, the incoming chief operating officer, as his heir at the Walmart-owned grocer (The Times £). Asda's chief executive Andy Clarke has confirmed that he is preparing to step down from the top job at the supermarket chain as its US owner Wal-Mart criticises the UK businesses' poor performance. (The Daily Mail)
The boss of vodka business 88 Delicious who defrauded crowdfunding investors out of thousands of pounds in a case that raises fresh questions about standards of due diligence in the industry. (The Times £)
High street spending rose last month for the first time in more than half a year as the combination of good spring weather and the May bank holiday combined to give struggling retailers a welcome boost (The Times £). High street retailers enjoyed a modest rebound in sales last month as shoppers stocked up on summer clothes, barbecue food and outdoor toys. (The Guardian)
An early bout of summer weather prompted Brits to go online and shop for paddling pools, outdoor toys and new clothes last month, data has shown. (The Telegraph)
Sterling came under attack yesterday and the cost of hedging against swings in the currency touched highs last seen during the 2008 financial crisis as markets were hit by fears over Brexit. (The Times £) The pound slumped to fresh lows this morning after three polls showed rising support among voters for leaving the European Union less than three weeks ahead of the June 23 referendum. (The Daily Mail)
Coca-Cola will collaborate with the UK government in fighting obesity and not go to court over a proposed sugar tax on carbonated drinks, said the head of the company's newly formed west European bottler. (The Financial Times £)
There may be hope for Britain's beleaguered co-operatives as a report shows record membership numbers and a surge in value to £34 billion a year. The growing popularity of credit union and high street co-operative retailers, along with a rise in community-owned organisations, has pushed membership up by 14.3 per cent over the past five years to 17.5 million. (The Times £)
The EU risks a legal showdown with agrichemical group Monsanto and farming unions after leading member states on Monday refused to extend a licence for glyphosate, the world's most common herbicide. (The Financial Times £)
Craft beer lovers can relax. This year's harvest for hops, a vital source for flavour and aroma in beers, is forecast to be at a seven-year high, thanks to increased planting areas, plentiful rains and favourable temperatures in key growing regions. (The Financial Times £)
The operators of Callestick Farm, a second and third-generation family business, are doing a lot more smiling since they diversified their dairy farm, and it isn't just because their ice cream tastes good. (The Times £)
The FT looks at Heineken's return to Myanmar supermarket shelves after a 20 year absence. (The Financial Times £)