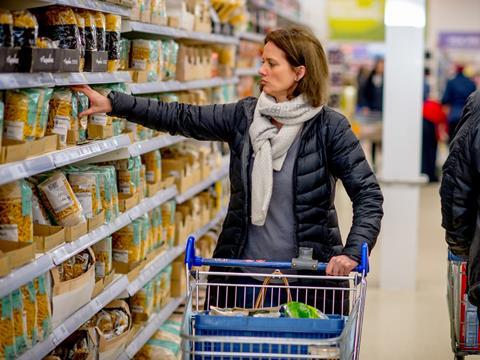 Higher prices are forcing British families to spend more on food and cut back elsewhere, as imported inflation starts to bite (The Telegraph). Rising food costs drove British retail sales higher in July, with consumers cutting back on non-food spending as confidence in the economic outlook waned (The Financial Times £). Sales may have slowed last month, but healthy demand for groceries meant that Britain's retail sector recorded a "fairly solid" July overall (The Times £). Retailers have seen a slowdown in spending growth as shoppers cut back due to faltering wage increases and higher inflation (Sky News).
Eggs contaminated with a toxic insecticide harmful to humans may have reached shops in the UK. British food safety authorities were alerted over the weekend that eggs imported from Germany could be dangerous, the European commission said in Brussels on Monday. Officials in France, Sweden and Switzerland have also been informed of a risk to consumers (The Guardian). The Food Standards Agency insists the risk to public health is very low, and the number of eggs affected is extremely small (Sky News).
Increased appetites at home and abroad for its beef and pork products bolstered Tyson Foods' sales and prompted the US-based food company to nudge higher its full-year profit forecast. (The Financial Times £)
Green & Black's new bar shows Fairtrade is under threat, but we still need it, writes Lucy Siegle in The Guardian. The brand's first non-Fairtrade chocolate shows big food companies' own ethical standards won't solve the problems of global trade. (The Guardian)
The UK's largest retailer is to stop selling "single use" 5p carrier bags in its UK stores from the end of the month, instead offering shoppers reusable "bags for life" costing 10p (The Guardian). The supermarket said the decision followed a trial which led to a 25% cut in bag sales (The BBC).
I'm not just grabbing the money – I've already made £32m, says Worldpay boss Philip Jansen to The Daily Mail as he is set to make £34m in foreign takeover. (The Daily Mail)