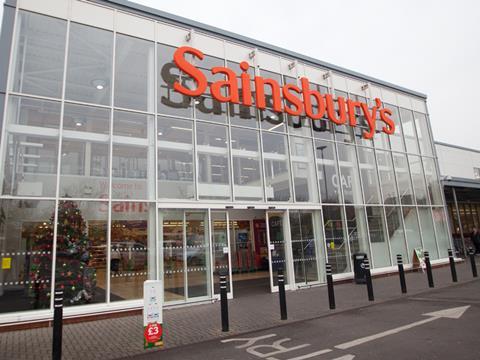 Things aren't looking any easier for Britain's big supermarkets this week, as Tesco admits it is likely to have breached the industry code of practice in dealing with suppliers, Sainsbury's is expected to reveal sales have dropped again and Morrisons ramps up the price war with cuts to 200 items (The Daily Mail).
Morrisons chief executive David Potts has cut prices of 200 "everyday items" by up to a third, saying the "cupboard essentials will be amongst the lowest on the market" (BBC).
The latest price cuts include reducing the price of four pints of milk from £1 to 89p and cutting the price of 1kg of Tate & Lyle granulated sugar by 25pc to 52p (The Telegraph). Potts said: "We want to be the best value retailer – offering customers the best price for good quality British products. Today we've reset some of our prices so that our cupboard essentials will be amongst the lowest on the market."
Analysts have predicted Sainsbury's could report a fall in sales of up to 2.5% in the previous quarter as it struggles to fight back against the discounters. It would be the sixth quarter of declining like-for-like sales in a row (The Telegraph).
The supermarket giant is also planning to tap into the surge in interest in home cooking following the success of the BBC's Great British Bake-Off, according to The Mail. The retailer has registered trademarks for marketing logos using the word Homemade and the letter H in anticipation of the new launch. And it has also been secretly testing a website Homemade By You and has drafted in new staff to work on the site and prepare for a marketing push.
And The Mail also carries research from Kantar highlighting how the growth of discounters have blindsided rivals. Aldi has doubled in size in the UK in just three years, with retail experts blaming 'snooty' British supermarkets for underestimating the newcomer and its compatriot Lidl. Aldi will have more than 600 British stores by Christmas, with turnover expected to top £6bn this year.