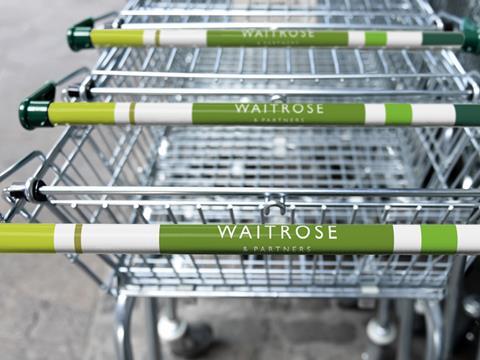 Employee-owned department store chain John Lewis will cut staff bonuses to their lowest level in 65 years in the face of difficult trading on the UK high street (Financial Times £). While profit at the group's supermarket chain Waitrose rose 18 per cent, with new ranges boosting margins, John Lewis department stores were hit by a shift away from high margin homeware sales and heavy discounting by competitors. Bonuses were cut for the sixth consecutive year to 3% of annual salary, which is the lowest since 1954 and translates to nearly two weeks' pay for more than 83,000 employees at John Lewis Partnership (Telegraph £). The group also said it was selling five unprofitable Waitrose shops to other retailers, with the loss of 440 jobs (The Guardian). It is the second wave of Waitrose store closures in the last year after the firm said in June it was closing four of its convenience shops and one small supermarket (Daily Mail). Rising costs, investments in online operations, fragile consumer confidence and an uncertain economic and political outlook are hurting retailers (The Times £).
"John Lewis has just unveiled its worst profits for a decade but it's still a solid business," writes Nils Pratley in The Guardian. "Let's not call this a crisis. The headline profit figure for the department stores looks terrible, but only half can be attributed to weaker trading; the rest comes from higher property and IT costs."
"Forget the fanfare as John Lewis soft sells its shrinking bonus," writes Alex Ralph in The Times (£). "This year, with the partnership having already warned of a substantial drop in annual profits amid turmoil in the retail industry, partners were braced for a less celebratory affair."
Greggs' sales surpassed £1bn in 2018 for the first time in the UK bakery chain's history, despite difficult trading conditions on the high street (Financial Times £). The group, known for its steak bakes and other savoury pastries, said the strong performance had continued into this year thanks, in part, to the "extraordinary level of social and general media coverage" surrounding the launch of its vegan sausage roll in January. Greggs is hoping to grab a slice of the evening takeaway market by keeping stores open later and offering home deliveries after sales hit £1bn (Telegraph £). The retailer said it had enjoyed a very strong start to the year, with like-for-like sales – stripping out those at shops open for less than a year – jumping 9.6% in the first seven weeks of 2019 (The Guardian, The Times £). Summing up the chain's performance, chief executive, Robert Whiteside, said: "2018 was a year that tested the resilience of Greggs' business model and demonstrated the benefits of our strategic investment programme" (Daily Mail).
"Greggs is, as headline writers like to say, on a roll," writes John Yeomans for The Telegraph (£). "In fact the market value of the much-loved northern bakery chain has almost quadrupled in the last 10 years."
Plastic "bags for life" are being killed off by a supermarket chain after it said that they were making the waste problem worse (The Times £). The thicker bags are supposed to be greener than thin 5p bags because they are designed to be reused multiple times and then replaced free of charge and recycled. Lidl has admitted that many of its 9p bags for life are being used only once and thrown away, with less than 1 per cent returned for replacement.
Shares in US supermarket chain Kroger dropped as much as 14% on Thursday as a weaker than expected outlook intensified concerns about the threat Amazon poses to the grocery sector (Financial Times £). The stock was heading for the biggest sell-off in over a year, while as much as $3.2bn was wiped from the chain's market capitalisation, after its performance over the holiday period and guidance for the year ahead disappointed Wall Street.
Almost 90% of UK shoppers use Amazon and 40% have access to its Prime subscription service, according to research that lays bare the challenge for high street retailers (The Guardian). Most Amazon shoppers visit the online retailer at least once a month and just under a fifth once a week, underlining the retail dominance Amazon has gained.
High street retailers suffered their worst February in a decade despite warmer than average weather, figures from BDO, the accountancy firm, show (The Times £). In-store sales were down 3.7% on February last year, according to BDO's high street sales tracker, which represents the worst figures for the month since 2009.
Borough Market in London has invoked a contingency plan and traders have begun stockpiling produce on concern that the U.K. might leave the European Union without an agreement on March 29. Business in the market has already slowed (Bloomberg).
Sports Direct has demanded the removal of almost all of the board of Debenhams to allow its founder Mike Ashley to take over as chief executive in a sharp escalation of hostilities by the department store's largest shareholder (Financial Times £). Sports Direct, which owns nearly 30 % of Debenhams stock, called for a meeting of the chain's shareholders to remove all of its directors except for finance director Rachel Osborne.