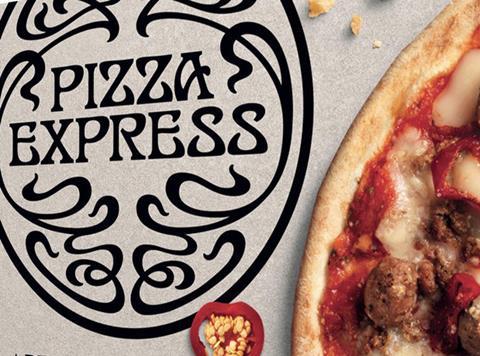 Media Bites
Pizza Express has hired advisers Houlihan Lokey for help as it prepares to hold crunch talks with creditors over its spiralling debt mountain (The Telegraph). Pizza Express is set to hire financial advisers before negotiations with its creditors, which are expected to result in an eventual debt-for-equity swap or change of ownership (The Times £). Pizza Express has reportedly hired financial advisers ahead of a meeting with lenders to review its debt situation (The BBC).
Pizza Express appears destined for a debt restructuring that could bruise its lenders, as sources with knowledge of the situation played down concerns it was in serious financial difficulty (The Guardian). Bondholders in PizzaExpress are pressing the company to engage in restructuring talks as fears mount about the future of the 54-year-old business (The Financial Times £).
The Telegraph looks at how over-ambitious expansion plans left future of Pizza Express on a knife edge. "Not only has Pizza Express piled on borrowing due to an ambitious Asian expansion under Chinese private equity owner Hony Capital, but challenges sweeping the sector such as crippling rent bills and the rising minimum wage are causing further pressure." (The Telegraph)
Consumer spending suffered its worst September for decades last month as the possibility of a no-deal Brexit loomed over the high street (The Times £). The looming threat of a no-deal Brexit held back shoppers last month, resulting in the worst September for spending growth for more than 20 years, according to a closely watched industry report (The Financial Times £). Britain's retailers have suffered their worst September on record, according to industry figures, with the "spectre" of a no-deal Brexit blamed for weighing on consumer spending (Sky News).
Retailers have urged the government to secure a Brexit deal with the European Union after their latest health check of high street and online spending showed the worst September performance since the survey was launched in the mid-1990s (The Guardian). Last month was the worst September for spending since at least 1995, a report has found, as the political 'gridlock' and looming threat of a no-deal Brexit makes life even harder for retailers (The Daily Mail).
Brexit uncertainty is taking its toll across the economy, from jobs to retailing to house prices, with a slew of downbeat figures out yesterday (The Times £).
Boris Johnson has been urged to try and stop Donald Trump imposing 25% tariffs on Scotch whisky. (Sky News)
Marks & Spencer is relaunching its largest womenswear label Per Una as it desperately tries to refresh its ailing fashion department (The Daily Mail). The revamp is part of a wider push by M&S to appeal to a younger audience and comes as the company puts a growing emphasis on digital sales (The Times £)
The Telegraph write how Walmart is "playing nice" to "battle its image problem". "There are signs that the company culture has been changing. Many observers see Doug McMillon, who was appointed chief executive in 2014, as the driving force." (The Telegraph)