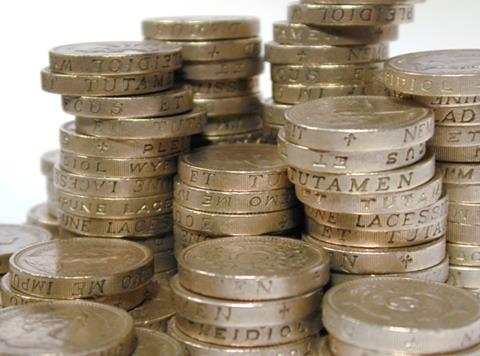 In his summer statement or "mini budget" yesterday, Chancellor Rishi Sunak vowed £30bn to help save as much as 2m jobs, with bonuses for companies to retain furloughed staff, hire young people and apprentices. However, critics warned this would not be enough to prevent job losses following the coronavirus crisis (The Telegraph). Economics experts have warned job losses are still to be expected despite the Chancellor's announcements, with the furlough scheme coming to an end in October (The Guardian). Bosses have "hardly welcomed" Sunak plan, warning more direct support was needed to kickstart the economy (The Times £).
In other announcements, crisis-hit retailers, technology firms and small businesses complained about Sunak "missed opportunity" as he focused spending on the hospitality sector. Bosses were expecting industry-specific tax cuts and said subsidies for the hospitality sector should have been mirrored in other industries (The Telegraph). Sunak in fact, pledged £4bn to help pubs and restaurants recover, with a temporary VAT cut from 20% to 5% until January and £500m discount scheme to encourage consumers back to eating out (The Telegraph). However, alcohol sales are excluded from the VAT tax cuts, with may pubs warning of closure risks (The Guardian).
Diners will be given 50% off their restaurant bill in August, up to £10 per head, to help spending back to pre-coronavirus levels. Hospitality firms will be able to sign up and claim back the remaining cash from the government (BBC).
Despite all the measures announced, the Chancellor warned of "profound economic challenges ahead" as a result of the crisis but vowed the government will do all it can to prevent job losses and further economic shrinkage (Sky News).
Sky's Ian King looked at the Chancellor measures and concluded that there are risks attached to them. "VAT cut and state-subsidised meals risk creating problems later", he wrote as once these policies are in place it would be difficult for Sunak to revoke them (Sky News).
Uber Eats has joined forces with Asda, in the delivery firm first venture into grocery in the UK, after rivals Deliveroo and Just Eat had already started delivering grocery's for other retailers. Asda, who had previously tried out Just Eat, said Uber Eats services will be trialled in two stores and if successful the service would be expanded (The Guardian).
Meanwhile, Deliveroo-backer Hoxton Ventures is leading a £5m investment round in Kbox, a technology company which helps restaurants use spare kitchen capacity to fulfil orders for other food brands (Sky News).
A wet autumn has forced farmers to switch out crops, leading to 25% less wheat being produced this year in Britain (The Times £).
Burger King has warned the fallout from the coronavirus pandemic might led to the permanent closure of around 10% of its restaurants in the UK, with the closure leading to 1,600 job cuts (BBC).