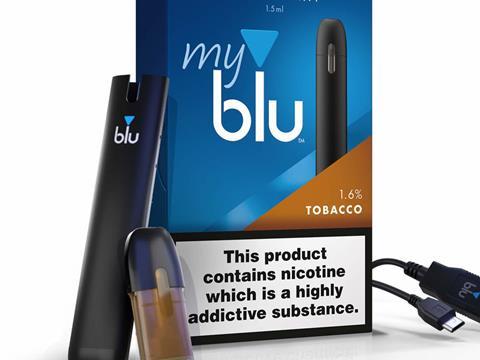 The threat of tighter regulations on vaping products in the United States has held back growth in e-cigarette sales at Imperial Brands (The Times £). Imperial Brands shares had their steepest drop since October on Wednesday after growth in the tobacco company's e-cigarette business disappointed investors (The Financial Times £). A slowdown in vape sales in the key US market spooked investors in cigarette maker Imperial Brands, despite surging profits (The Telegraph). Shares in British tobacco giant Imperial Brands fell to a five-year low amid signs a backlash against 'vaping' among young Americans is hitting sales in the US (The Daily Mail).
German retailer Metro AG has entered exclusive talks over the sale of its supermarket chain Real with a consortium of buyers led by Hamburg-based real estate asset manager Redos, the Düsseldorf-based company disclosed on Wednesday night in a regulatory statement. (The Financial Times £)
Cosmetics maker Coty on Wednesday said its revenues fell more than expected in its fiscal third quarter, weighed down by weaker demand for its mass market beauty products, and admitted more work needs to be done to turnround the business. (The Financial Times £)
Joules, the fashion brand known for its brightly coloured rain coats, has poached Asda's clothing boss Nick Jones as its new chief executive (The Telegraph). Middle-class fashion favourite Joules has poached retail veteran Nick Jones from Asda to be its next chief executive (The Daily Mail).
The vocal chairman of Wetherspoons was unusually quiet yesterday, as the pub group revealed sales which fell flat with investors (The Daily Mail). JD Wetherspoon reported a jump in third-quarter sales at its 900-odd pubs in Britain and Ireland but its shares fell 6% at one point as analysts said sales were not translating into higher profit because of rising costs (The Guardian).
Food outlets should list all ingredients in order to protect customers with allergies, the Food Standards Agency (FSA) has proposed. The FSA has recommended ministers adopt strict new rules, which include highlighting the 14 major allergens. (The BBC)
Holland & Barrett is to become the first UK high street retailer to stop selling wet wipes, in a drive to reduce the environmental damage wreaked as a result of them blocking sewers and waterways. (The Guardian)
A US woman is suing Amazon, alleging that she was sacked because she was pregnant, raising more questions about working conditions in its warehouses. (The BBC)
McDonald's is in talks to settle a dispute with its business partner in India, a move that would draw a line under a protracted episode that has stifled the fast-food chain's growth in the world's second most populous market. (The Financial Times £)
Diageo has been given the green light to build a Johnnie Walker-themed tourist attraction in Edinburgh. (The Times £)
The boss of French group Danone that produces brands including Evian water and Activia yoghurt has set out plans to triple sales of health foods. (The Financial Times £)