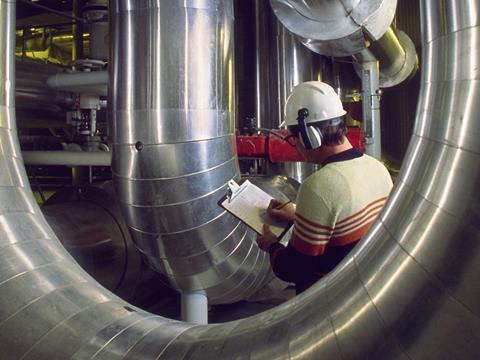 The UK government is set to reject legal measures to uphold food standards in future trade deals, defying a campaign backed by farming unions, TV chef Jamie Oliver and more than a million members of the public. (The Financial Times £)
Britons are smoking their way through the coronavirus crisis as sales of cigarettes and other tobacco products have unexpectedly risen during the pandemic, according to Imperial Brands (The Daily Mail). Working from home may have prompted a rise in smoking at home, the owner of Davidoff and Winston cigarettes said yesterday (The Times £).
Anecdotal evidence from around the world has been that, as stress levels have increased due to lockdown, smokers have been partaking more in the habit. Today, one of the world's biggest players in the sector provided hard details, reporting an increase in tobacco consumption. (Sky News)
Canadian fast food chain Tim Hortons is planning a major expansion in the UK, hoping to capitalise on increased demand for drive-through dining (The BBC). Canadian coffee and donut chain Tim Hortons is planning a big UK expansion that will create about 2,000 jobs (The Telegraph).
Supermarket Asda has launched a free NHS drive-through flu jab service for eligible people at 13 UK stores. (The BBC)
Pub stocks frothed higher in a surprisingly strong session for the owners of the nation's watering holes. Investors were bracing themselves for pub owners to be swept up in a sea of red yesterday. However, the sector bucked expectations and put on some decent gains. (The Times £)
Health authorities across the UK believe the normalisation of eating out and drinking in pubs has contributed to the UK's second wave of Covid-19, triggering howls of rage from the battered hospitality sector, which says there is little proof they are responsible for spreading the virus (The Financial Times £)
Scotland's nationwide crackdown on indoor drinking descended into chaos on Thursday evening, less than 24 hours before strict new regulations on hospitality are due to come into force. (The Guardian)
The Treasury Committee has written to Rishi Sunak to demand the evidence behind the Treasury's decision to abolish duty free shopping for overseas visitors. (The Telegraph)
The Scotch Whisky Association has reacted to Bespoken Spirits, a Silicon Valley venture that can make spirits in days rather than decades, by threatening to "take action all over the world" to stop Bespoken circumventing the rule that Scotch must age in oak casks for at least three years. (The Financial Times £)
Chocolate groups gain ground on bean-to-bar tracing. Producers make headway in disclosing product origins as farmers continue to suffer from low incomes. (The Financial Times £)
When Amazon expanded into US groceries and healthcare, the established players in the sector feared the arrival of a rich, tech-savvy disrupter. But when the ecommerce giant unveiled its long-awaited foray into luxury goods last month, the response was a collective shrug. (The Financial Times £)
Dominic Chappell, the businessman who bought failed retailer BHS from multi-millionaire Philip Green for £1 in 2015, "dishonestly chose" to evade paying tax on £2.2m of income he received from the deal and instead used it to buy a Bentley car and a yacht, a court heard on Thursday. (The Financial Times £)