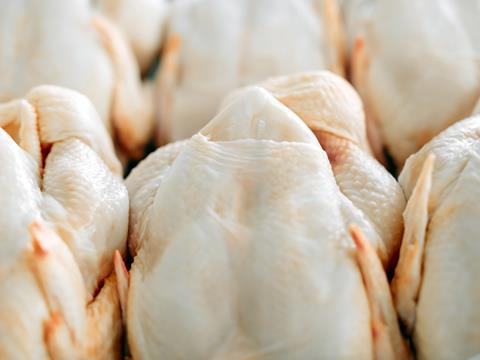 The UK has left open the possibility of allowing imports of chlorinated chicken from the US in order to secure a trade deal between the two nations. The prime minister is willing to consider allowing certain US farm products that are at present banned from sale in Britain into the UK, in exchange of tariffs to protect British producers operating with higher standards (The Financial Times £). The government is set to open British markets to food produced to lower US welfare standards as part of its planned trade deal with Donald Trump (The Independent).
Consumers reluctance to spend has slowed down the UK's economic recovery despite easing of the lockdown measures.Despite indicators showing that mobility and spending have increased in May, levels are still muted, increasing pressures on the Treasury to plan ahead for the country's financial stimulus (The Financial Times £). Consumer confidence remained muted despite lockdown measures starting to ease, dropping to -36, just three points shy of its historic low of -39 in July 2008 according to GfK (The Times).
However, online sales reached their highest spike since records beganjumping by 129.5% in May, according to figures by BDO (The Times).
Several foreign firms have taken advantage of the lifeline provided by the Bank of England, the Covid Corporate Financing Facility (CCFF), alongside a number of British companies including Marks & Spencer, easyJet, British Airways, Burberry and John Lewis (The Telegraph). German chemical company BASF was the bigger beneficiary of the scheme, borrowing £1bn in government funding (The Guardian). Overall, 53 large businesses have borrowed a total of £16.2bn (The Times £).
FeverTree has reported a sharp rise in take home sales offsetting the collapse in its revenues from bars and restaurants as consumers turned to posh mixers for their home-made drinks (The Times £).
The boss of accounting firm PwC is predicting a flurry of corporate deals as Private Equity buyers start hunting for cheap firms that have seen their value slashed by the pandemic (The Telegraph).
The owner of dining chains Ask and Zizzi, Azzurri Group, has entered talks with advisors to explore a sale of the business as the coronavirus crisis hits th hospitality sector the hardest (Sky News).