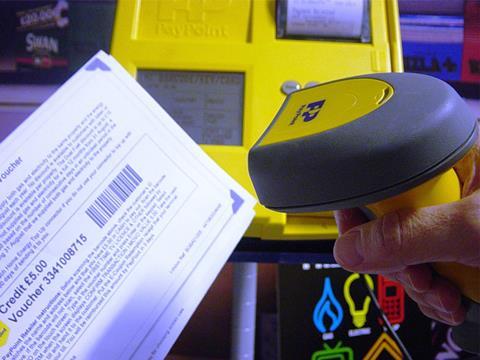 PayPoint chief executive Dominic Taylor has publicly admitted for the first time that the payment technologies company fell short in its communication of changes to its commission structure earlier this year.
The cap reduction on some of its services met with an outcry from independent retail customers and spurred the launch of the National Federation of Retail Newsagent's social media #PayPointPayFair campaign.
Taylor said "I think with the benefit of hindsight… we could have launched our commission changes in a slightly more sophisticated and engaging way than we did. I take that personally on the chin."
He said as a consequence of the commission changes, the company was doing its "very, very best" to better understand retailer issues and trying hard to engage with them.
Taylor said the company was doing a "root-and-branch review" of the retail proposition and how it supported retailers.
"We are investing in the business to facilitate those changes… We are determined to get better, we are determined to engage and we are determined to be seen as a good retail partner driving their business forward as well as driving our own business forward.
Taylor was talking to The Grocer after the company announced a massive 94% fall in interim pre-tax profit from £49.6m to £3.2m which took account of an online and mobile payments business goodwill impairment of £18.2m. It expects to sell these in the second half.
Total revenue fell 1.4% from £104.3m to £102.8m. Operating profit before goodwill impairment fell 5% from £22.4m to £21.3m. Gross margin climbed 1.6 percentage points to 49.6%, with 1.3% of the gross margin increase attributable to the commission reductions.
The company's shares dropped 5.8% to 935p on the news – their lowest level since May.
Taylor revealed that "less than a handful" of retailers around Welwyn Garden City had started piloting its third generation payment terminals this week.
He said it would be another few months before Paypoint considers the terminals ready for a wider launch with a view to launching in the next financial year. The new terminals will include EPoS capability for the first time.
Taylor said the company was planning to roll out 1,000 new terminals in the first year. "If a massive demand, we will probably try to roll it out more quickly.
Meanwhile, PayPoint has continued to build bridges with its UK retail network with the hosting of its first cross-industry retailer forum.
The payment technologies company offered retailers regular meetings with members of the Association of Convenience Stores, the National Federation of Retail Newsagents (NFRN) and the Scottish Grocers' Federation after the #PayPointPayFair campaign caught PayPoint on the back foot.
A meeting on 19 November enabled retailers to discuss current and future opportunities and challenges in the sector, such as banking charges, the explosion of click and collect services and the roll-out of smart meters.
Steve O'Neill, PayPoint's group marketing director, said the forum discussed how PayPoint's field teams could ensure they spent more time with retailer's decision makers.
"We've made a commitment to spend more times with retailers in their stores," he said.
O'Neill admitted PayPoint had made "no progress" on getting the banks to give retailers better rates for banking PayPoint services' cash. "It's slow going," he said. "We are still exploring a number of leads. Retailers want help with it not just for PayPoint but for their overall business."
"I wouldn't say banks aren't playing ball," O'Neill added, but we are not making the progress we would like to. We are being very active in exploring all the options…banks could be stepping up to the plate a bit more."
Dee Sedani, who has two One Stop franchises in Etwall and Matlock, Derbyshire, said independents were keen to develop a strong, two-way relationship with PayPoint.
"It was a productive use of my time and I'm keen to see how we can continue to work closely with PayPoint in the future."