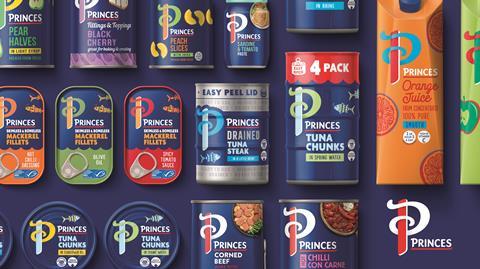 Canned food giant Princes opened a new pea plant in Long Sutton, Lincolnshire, as part of a planned £80m investment in the region.
The plant opening marked the completion of the first phase of Prince's "biggest ever capital investment".
Programme director Andy Hargraves said: "This is a hugely significant milestone in our £80m investment programme at Long Sutton, and we are very pleased to have delivered the new pea plant both ahead of schedule and in time for the start of the busy pea season in Lincolnshire.
"Our development programme is providing state of the art equipment, better energy efficiency and increased production at the site, and is a major part of our commitment to UK manufacturing and providing long-term, high quality employment opportunities in the area."
Long Sutton is the food & drink group's largest site in the UK, producing a range of canned products, including beans and ready meals.
The core investment programme at the site – worth £63m – will continue over a two-year period.
It will see the refurbishment and development of the Long Sutton site including a new raw material warehouse and handling facility.
Further £17m will be deployed in capital projects such as a soft water plant and a new IT system.
Princes has also completed a £4m investment in new staff welfare facilities, including a canteen and improved office spaces for employees at the site.
Late last year Princes confirmed plans to shut its Chichester manufacturing site by the end of 2020 as part of sweeping changes aimed at tackling "unprecedented" market conditions.