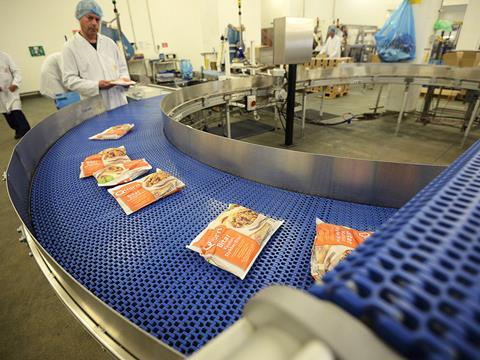 Quorn is stepping up its ambitious worldwide growth plans with the start of operations in Asia and the expansion of its commercial team in a number of overseas markets. CEO Kevin Brennan said it was the fastest level of expansion in the business' history.
It comes as the meat-free brand shakes up its management team with the appointments of a new CFO and sales director.
Quorn, which was sold to Philippines-based Monde Nissin for £550m in October 2015, is opening its first office in Singapore as the brand pushes further into Asia, with the first products also hitting shelves in 200 outlets in Manila.
Brennan added there was further expansion into other businesses in the Philippines, and the wider Asian market, planned for the first quarter of 2017.
Quorn, which is already in 22 export markets, is also adding more than 25 commercial roles to its offices in the UK, US, Italy and Germany as consumer demand for meat alternatives continues to grow across the world.
Brennan told The Grocer in September that sales in Asia would help increase group revenues, which hit £158m in 2015, by 15% in 2017.
"Our plans for growth are progressing at great speed as we move towards our goal of turning Quorn into a billion-dollar business. To maintain momentum, we are investing in our people and our sites to ensure we are able to keep up with worldwide consumer demand.
"This is the fastest level of expansion we've experienced in our history and we are seeing huge opportunities for growth in the UK and internationally but we need to work hard now to get the infrastructure in place to make this happen."
CFO Martin Lofnes has left Quorn after seven years to be replaced by James Harvey, who was formerly chief finance officer at Australian Coke bottler Coca-Cola Amatil, as a UK MD of Del Monte.
Quorn also appointed Richard Crabtree as sales director to take over from Richard Garner, who leaves after six years in the position. Crabtree was previously sales director at Burton's Biscuit Company.
"Martin and Richard have both been instrumental in Quorn's growth and were central to the successful sale of the business in 2016," Brennan said. "They both felt this was the natural time for them to move on but I want to thank them for the hard work and dedication they've shown to the business and wish them continued success for the future."