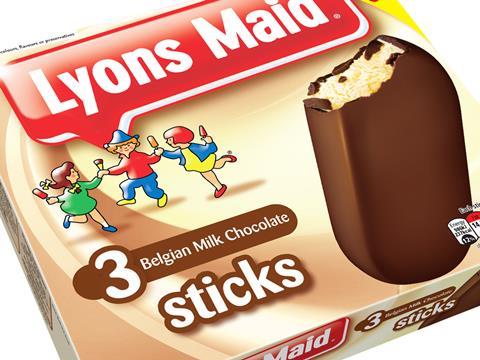 Revenues at R&R Ice Cream were up 17.3% in the nine months to 30 September as last year's acquisition of Peters boosted sales.
Revenue grew to €784.4m in the first nine months of its financial year, driven by "record" third quarter sales.
Revenues were boosted by the €88m of extra sales attributable to Peters from January to June 2015 – whereas January to June 2014 was pre-acquisition. Turnover was also supported by a €20.6m impact from favourable exchange rates.
Underling growth was €7.2 million at constant exchange rates.
Adjusted EBITDA for the nine months was up 31% (€36.2m) to €152.8m, with €15.3m attributable to the Peters acquisition and €5.1m from exchange rates. Gross margin (before exceptional items) increased 3.6 percentage points to 32.4%.
R&R said the results represented "strong trading performance amidst positive market conditions across southern Europe in particular".
Italy saw revenues rise €10m year-on-year, while France was up €4.8m.
In the UK R&R said it had seen "robust" UK performance, with EBITDA up significantly (before the impact of exchange rates), despite poor summer weather conditions and a broadly stagnant market in value terms.
Every country has shown year on year growth in local currencies
Overall branded sales were up from 38% of revenues to 42%, while the company has delivered 350 new product launches in 2015.