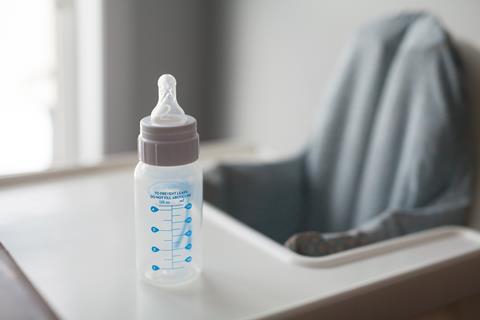 Reckitt Benckiser's (RB) US$16.6bn buyout of Mead Johnson was supposed to revolutionise the consumer giant's global business, but 18 months after agreeing to buy the baby milk specialist the acquisition is still underperforming and pressure is mounting on Reckitt management.

This week that pressure - with some investors already calling for a break-up of the group through a sell-off of its home and hygiene division - ratcheted up after production problems at its infant milk factory hit third-quarter performance. Reckitt announced on Tuesday that "technical engineering issues" at its Dutch baby milk facility had wiped £70m off its third-quarter sales. This meant its infant formula division posted a 6% drop in quarterly like-for-likes. Overall underlying sales in the quarter fell back to just 2% growth and headline revenues were down 2% to £3.1bn.
Reckitt said the issue had been corrected, but it expected the hangover to reach into the fourth quarter and beyond as it lost parents to rivals.

The infant formula weakness was partly mitigated by 6% like-for-like growth in its over the counter health segment and 4% growth in home and hygiene. But the news is the latest in a catalogue of "one-off" hits to Reckitt in recent years - from a failed Scholl footwear launch and a cyber attack to consumer deaths in South Korea from its disinfectants.

Jefferies' Martin Deboo said the outage meant "four out of nine lives have now gone", adding: "Whether [this leads to] a one-off, or a permanent reduction of demand in China is set to be the next cliffhanger in RB's ever-evolving saga."
Bernstein's Andrew Wood said the "disappointing" quarter was "well below expectations", adding: "RB has been plagued by 'one-off' items in the last two years, and to suffer another one, precisely when we all expected that the bad news was finally in the back-mirror, is very disappointing."
The shares dropped a further 4.5% on Tuesday to 6,313p, though they were trading back at 6,364p by Thursday lunchtime. They are down 21.5% since hitting 8,108p back in June 2017.
Elsewhere, WH Smith shares surged upon announcing a transformative acquisition for its growing travel business on Tuesday. Shares in the retailer jumped 4.9% to 1,819p and continued to grow to 1,935p on Thursday, after it agreed a US$198m deal to buy international travel retailer InMotion. The move will double the size of WH Smith's travel business, adding a concession portfolio of 114 stores across 43 airports in the US.
The deal helped to counter a share price downturn following news of store closures last month, but it remains 5% down on the start of October.