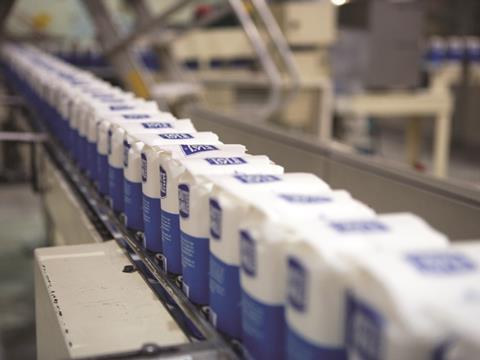 Tate & Lyle Sugars has reported a surge in sales and profits, but warned of mounting pressure on sugar supplies without urgent EU reform.

The sugar refiner said turnover rose 8.5% to €704.7m in the year to 29 September, in results filed at Companies House this week. Pre-tax profits rose from €6.8m last year to €30.4m.

The group has recovered dramatically since 2011, when it incurred losses of £37.4m, but Tate & Lyle Sugars president Ian Bacon was reluctant to hail it as a turnaround.

"The figures a couple of years ago were terrible. This represents a stabilisation, but it is not a fantastic result," said Bacon. "Our net profit was 3% of turnover, whereas for sugar beet processors over the same period it was a double-digit percentage."

Tate & Lyle Sugars said the situation had improved since 2011 when, amid a shortage of supply from the tariff-free zone of Africa, Caribbean and Pacific states, it was forced to pay millions in EU tariffs to secure enough cane sugar.

However, Bacon warned it could soon be faced with a shortage of affordable volumes. Because the EU sugar price has now fallen from over €700 a tonne in 2012 to less than €600 a tonne today, the EU was no longer such an attractive market for some producers outside the EU. "It looks likely the Brazilian quota won't come because we can't afford to pay the import duty attached to it," he said.

In addition to giving tariff-free access to the ACP countries, the EU offers a reduced duty quota to Brazil and a small number of other countries known as the CXL quota.

Tate & Lyle Sugars has long argued that restrictions on cane sugar imports put it at an unfair disadvantage to sugar beet processors and that the abolition of EU sugar beet quotas in 2017 will only make the situation worse.