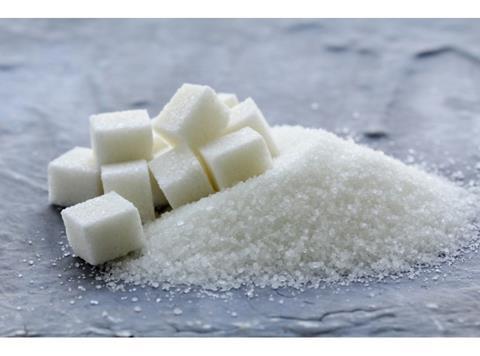 Associated British Foods (ABF) has recorded a 6% fall in adjusted full year operating profit as a collapse in profitability of its sugar division hit overall earnings.
Primark owner ABF recorded a 1% dop in group revenues in the 52 weeks to 12 September to £12.8bn, though that represented a 2% rise on a constant currency basis.
Adjusted operating profit fell 6% to £1.09bn – down 4% at constant currency – and adjusted profit before tax fell 6% to $1.03bn.
Chief executive George Weston said ABF had "delivered a strong operational performance despite the challenges of food commodity deflation and big movements in exchange rates."
He added: "The group continues to generate strong cash flows and to reduce net debt. While marginally down, our earnings per share result underlines the group's strength."
ABF said that two major factors dragged back earnings during the year– food commodity deflation and substantial movements in currency markets.
Most notably the significant fall both in EU and world sugar prices put "considerable strain on the world sugar industry" during the year, ABF said, though prices have stabilised in the latter part of the year.
ABF's sugar revenues dipped by 13% (9% at constant currency) to £1.8bn, but profitability plunged by 77% to £43m from £189m last year with margins slashed to 2.4% from 9.1%.
ABF said it had slashed its cost base in the division to compensate for the plunge in sugar prices, which will improve future performance but were not enough to negate the impact of lower prices last year.
Performance in its grocery division was more encouraging, with adjusted operating profit up 6% to £285m – though revenues dropped 5% (3% constant currency) to £3.18bn.
Twinings Ovaltine and its US vegetable oils business were "well ahead of last year", but overall revenues were held back by commodity price deflation, leading to an increase in margin.
Sales volumes at Allied Bakeries increased over the financial year although the UK bread market "continued to be very challenging" and lower bread prices resulted in a reduction in profitability. Silver Spoon increased volumes to major UK retailers and "substantially improved operational efficiency" during the year.
Dorset Cereals traded ahead of ABF's business plan and its integration with Jordans Ryvita has gone "smoothly", ABF said. Ryvita had a more difficult year with lower crispbread sales in a competitive market.
Agrilculture revenues were 8% down to £1.2bn, but operating profit was 20% up to £60m, while ingredients saw a 1% dip in revenues by an 85% rise in adjusted operating profit to £76m.
Primark – which generates the majority of ABF's revenues and profits – saw sales rise by 8% (13% on a constant currency basis) to £5.35bn and adjusted operating profit rise 2% to £673m. Like-for-like sales were 1% ahead of last year.
The overall impact of the strong pound compared to a basket of currencies was £31m during the period.
Notwithstanding the pressures of commodity prices and currencies, ABF said the good underlying trading achieved during the year is expected to continue into next year.
The group said it intends to maintain investment in expansion opportunities, most notably for Primark, but also expects to see greater stability in profit for its sugar business next year ahead of EU quota removal in 2017.
However, it expects currency pressures to lead to a modest decline in adjusted operating profit and adjusted earnings for the group for the coming year as "the substantial moves in exchange rates last year, notably the weakening of the euro and emerging market currencies, will have a significant influence on the results for the coming year".
ABF shares dipped 0.7% to 3,410p in morning trading today. The shares are up by more than 18% over the past six months and last week hit an all-time high of 3,524p.