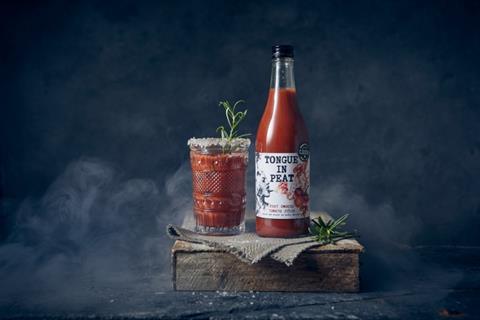 A newly formed Scottish investment portfolio has taken a "significant minority stake" in peated Bloody Mary mixer brand Tongue in Peat.
Ruby Capital, created this year by entrepreneur Tony Banks, has invested £350,000 in the mixer brand to help fund expansion into international markets.
Tongue in Peat was founded in 2020 by Hannah Fisher and had previously secured £100,000 in seed investment from former Wallaces Express director Chris Cosh.
Its tomato juice is cold smoked for 12 hours with Islay peat smoke. The brand claims this creates a tomato juice with a "richer, deeper and more complex taste" to use in high-quality Bloody Mary cocktails.
The product is listed across the Hawksmoor restaurant estate and in upmarket hospitality venues including Gleneagles, The Torridon and Mayfair Town House.
Three 500ml bottles of the drink costs £15.99 plus £3.99 for delivery from Tongue in Peat's e-commerce platform.
The investment from Dundee-based Ruby Capital has been earmarked to support growth in the on-trade, improvements to Tongue in Peat's e-commerce platform and to enter the North American market.
"At Ruby we are keen to support emerging business talent and superb products," said Bruce Casely, chief investment officer for Ruby Capital. "We think Hannah and the team at Tongue in Peat have both a great product and an exciting future.
"We support a diverse range of companies where we think we can add value and we are looking forward to helping develop the world's best Bloody Mary mixer!"
Fisher added: "We have been extremely lucky to have investors who not only bring significant drinks experience to the board but are passionately committed to our success, continually offering hands-on support."
Ruby Capital has also invested in Eden Mill St Andrews, a Scottish gin and whisky distiller, this year.