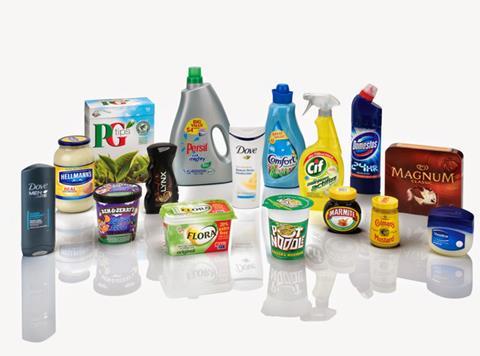 Unilever (ULVR) revealed slowing sales growth on Thursday, but its shares were boosted by investor relief that a slump in ice cream sales hadn't hit the consumer giant's top line harder.
Overall underlying sales growth for the three months to 30 September was 2.9%, with 1.4% from volume and 1.5% from price - which represented a slowdown on its underlying sales growth of 3.4% in the first nine months of the year.
Unilever was hit by low growth in the US and Europe, where ice cream sales in particular slowed after a bumper summer last year. Meanwhile, weaker market growth in India and China despite wider 5.1% emerging markets growth, and home care coming off an extremely strong second quarter, also suppressed overall growth. Reported sales figures were up 5.8% to €13.3bn after being boosted by a 2.3% positive impact from currencies and 0.8% from acquisitions.
Barclays said the third quarter performance was "weak… especially on volumes as the three big markets US, India and China still remain challenging".However,

However, Unilever shares were up 1.9% to 4,696.5p by Thursday lunchtime, despite the weaker sales performance, as it rebounded from share price weakness since the start of September.
JP Morgan Cazenove commented: "Despite today's share price relief, we continue to see risks to expectations on top line and EPS growth and remain… In a marketplace growing at c3%, we remain cautious on top line and see expectations of a pickup in FY20 as overly optimistic."

Elsewhere, the world's largest food group Nestlé (NESN) has posted organic growth of 3.7% in the first nine months of 2019.
The Swiss giant said real internal organic growth of 3% "remained at the high end of the f&b industry" as pricing contributed a modest 0.7% in the third quarter mainly related to decreasing coffee prices. Organic growth was 3.5% excluding Nestlé businesses under review.
Year-on-year growth acceleration was supported by the US and Brazil, while its EMENA region contributed to the improved momentum with strong mid single-digit organic growth.
Jefferies said the performance was "broadly in line with consensus, reflecting volumes well ahead offset by pricing below expectation and in negative territory, rooted in Coffee and Waters.""While we read the update as solid and reassuring, the context is one of a consensual long and an exalted valuation," the broker added.
Shares eased back 1.8% to CHF104.20 in morning trading on Thursday, but remain up 32.5% year on year.