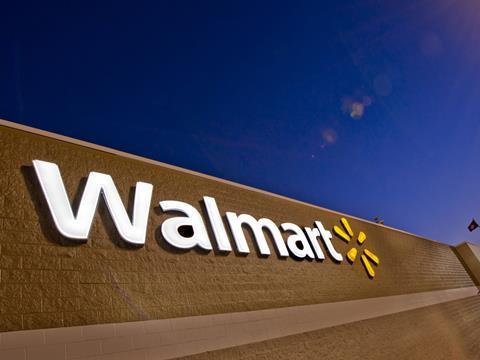 Veteran investor Warren Buffett has sold off almost all his remaining shareholding in Asda owner Walmart in favour of backing airlines, Monsanto and Apple.
Retail watchers will see the move by Buffett's Berkshire Hathaway as a worrying omen for brick-and-mortar retailers.
Buffett has been offloading his position for some time, selling off about 70% of the remaining stock, worth some $2bn, in the third quarter of 2016.
The latest quarterly regulatory filings from Berkshire Hathaway yesterday revealed the sale of a further 11.4 million shares during the final three months of 2016, worth close to $800m at today's price of $68.66 a Walmart share.
At a meeting of Berkshire Hathaway shareholders last year, Buffett, known in the US as the Oracle of Omaha, expressed fears for the future of traditional retailers in the face of the growing threat from Amazon.
Buffett, one of the world's richest men, has form in grocery investment, owning 9% of Coca-Cola and an instrumental part of the Kraft Heinz mega-merger, alongside 3G Capital in 2015.
His gamble on Tesco, however, failed to pay off, with Berkshire Hathaway recording one of its biggest-ever losses as a result of its shareholding in the UK supermarket. Buffett admitted in an annual letter to shareholders in early 2015 that his "leisurely pace" when it came to selling off shares in Tesco cost his firm $444m (£288.6m at the time).
The latest Berkshire Hathaway filing with the SEC also showed the firm had quadrupled its stake in tech giant Apple, owning 57 million shares at the end of 2016, worth about $6.6bn.
Buffett also heavily invested in airlines, such as American Airlines, Delta, United Continental and Southwest Airlines, as well as buying stakes in agri-tech group Monsanto.