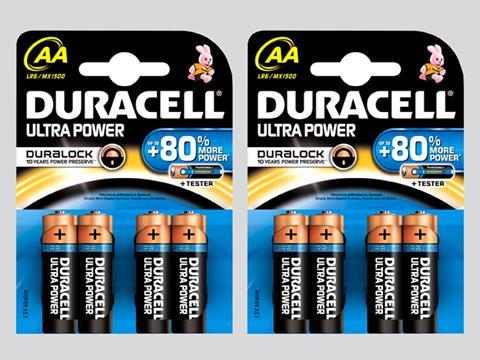 Warren Buffett's Berkshire Hathaway is to acquire battery business Duracell from Procter & Gamble.
P&G plans to execute a split transaction, in which it will recapitalise Duracell and exchange it for Berkshire Hathaway's shares of Procter & Gamble stock.
"I have always been impressed by Duracell, as a consumer and as a long-term investor in P&G and Gillette," said Buffett, who is chief executive officer of Berkshire Hathaway. "Duracell is a leading global brand with top-quality products, and it will fit well within Berkshire Hathaway."
Berkshire Hathaway's stock ownership is currently valued at $4.7bn, and P&G is set to contribute $1.8bn in cash to the Duracell Company in the pre-transaction recapitalization. The deal is expected to close in the second half of 2015 pending necessary regulatory approvals.
P&G said the transaction maximised the after-tax value of the Duracell business. The value received for Duracell in the exchange is approximately seven times fiscal year 2014 adjusted EBITDA, which equates to a cash sale valued at around nine times adjusted EBITDA.
As part of the exit of the battery business, P&G has closed the sale of its interest in a China-based battery joint venture.
"We thank the Duracell employees for their many contributions to the business," said P&G president and CEO Alan Lafley. "They've made Duracell the global market leader in the battery category. I'm confident this new ownership structure will provide strong support for Duracell's future growth plans."
Speaking at an analyst meeting today in Cincinnati, Ohio, Lafley said P&G had "the right strategic priorities" and was making good progress.
"We're clear-eyed about the challenges we face from external forces, like currencies," he added. "We will continue to accelerate and increase productivity savings, sharpen our strategies and strengthen our portfolio – all focused on delivering superior value to consumers and balanced growth and value creation for shareowners."
According to IRI data, UK value sales of Duracell batteries are down 3% year-on-year to £110.6 on unit sales down –1.1% [52w/e 21 June 2014].