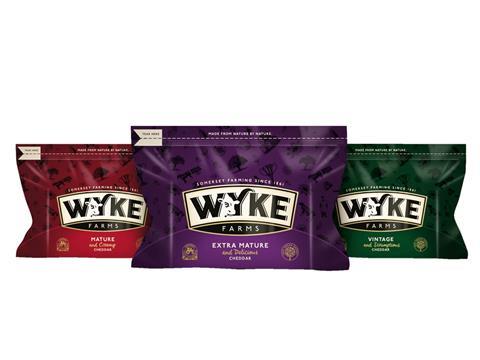 British cheesemaker Wyke Farms sunk to an almost £1m loss last year as it struggled to maintain profits in the face of plummeting dairy commodities and growing competition in the cheese aisles.

The company reported a pre-tax loss of £964,000 for the year to 31 March 2015, despite turnover increasing from £60.8m in 2014 to £64.2m. Operating loss for the 2015 financial year was £203,000, compared to a £1.8m profit in 2014.

Wyke Farms said profits had been wiped out by "very challenging" market conditions throughout the year, when dairy commodities plunged by almost 50%.

"This drop in world markets quickly fed into the UK cheese market and our long keeping cheddars made with more expensive milk were coming out of store to be sold into a falling market," it said.

"This fall in the commodity returns also affected base ingredients such as whey and butter which reduced the returns of our by-products of cheese-making, further challenging the business market."

Growing competition in the cheese category put further pressure on prices and margins, and although the Wyke brand enjoyed "good shopper loyalty" throughout the year, overall volumes were hit by "deep-cut promotional activity in the category from dairy co-ops and exporters looking to move excess cheddar".

While the company's EU export business was pressured by "the strong pound against the euro", business was "growing well across the world" it reported.

The company began lowering its milk price towards the end of the year, but said it would not enjoy the "full financial benefit" of this move until the cheese comes through into sales in the following year.

It said 2016 should be a "much stronger financial year", with lower milk prices helping to re-stablish cheese margins, and further growth expected for its renewables business, which recently signed a deal to supply Sainsbury's with 'green' gas.