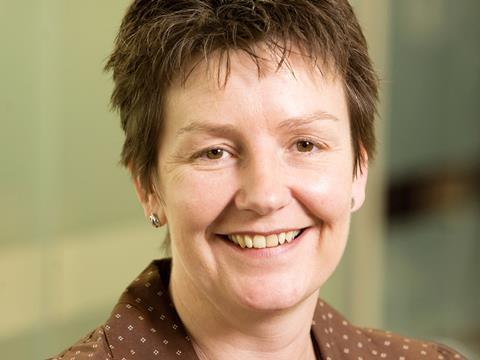 First Milk chief executive Kate Allum is to stand down from her post, The Grocer can reveal.
Allum tendered her resignation in November and the process to replace her is well under way, with two prospective candidates believed to have been interviewed and a new CEO to be announced shortly.
Allum will remain with First Milk until the handover has been completed.
First Milk initially declined to comment but after The Grocer broke the news this morning, the co-op issued a statement confirming Allum was stepping down.
Its chairman, Jim Paice, said in a letter to members that a new CEO would be announced soon: "Our preference was to do one announcement covering Kate and the new CEO when we appointed a new person. However, over the last few days there have been calls from members and some media speculation about Kate's position. While we are very close to an announcement regarding a replacement for Kate, we felt that it was best to provide this update statement now."
"In the meantime, Kate remains CEO of First Milk and as usual is actively involved in all parts of the business. She has committed to work on a comprehensive handover with her replacement before leaving the business."
Sources familiar with the situation said although Allum's departure was decided in November, the co-op had decided not to announce it until now so as not to "de-stabilise the business any more than it is".
First Milk has been experiencing turbulent times of late. Earlier this year, the co-op was forced to delay one of its farmers milk cheques amid cash flow problems and a string of drastic milk price cuts.
It subsequently launched a new milk payment system to better cope with fluctuations in milk volume and demand, offering farmers an A and a B price for their milk. It confirmed prices for its new system last week, sparking condemnation by the National Farmers Union which described them as "shockingly low".
Allum was appointed CEO of First Milk in May 2010, having previously been head of European supply chain at McDonald's.