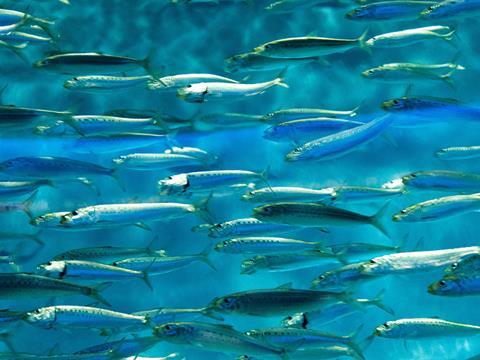 Compassion in World Farming has launched a new campaign to improve the welfare of farmed and wild fish dubbed #RethinkFish.

The campaign aimed to raise general awareness of the sentience of fish and issues such as overcrowding on intensive fish farms "where disease and parasites can thrive", the NGO claimed, in addition to "inhumane slaughter methods" widely used in the sector.

The group is urging supporters to pressurise governments to improve conditions for fish.

It cited "barren conditions and high stocking densities" in salmon farms as a key problem for the sector which also provided ideal conditions for parasites such as sea lice to propagate.

It also called for a moratorium on further expansion of the Scottish fish farming industry until it was able to address welfare and sustainability concerns. However, the Scottish government this week found there was "insufficient evidence" such an approach was necessary, despite making 65 separate recommendations on improvements to the sector.
Elsewhere, Compassion suggested more humane methods of fish slaughter already existed and should be adopted more widely across the industry.
It cited work done by Tesco in introducing a humane slaughter system for sea bass and sea bream in 2017 as an example of good practice, where fish are pumped onto harvest vessels from their pens where they are electrically stunned and rendered unconscious.

"Reducing stress before slaughter is not only more humane but has product quality benefits too," it said.

"Much needs to change to address the welfare issues for the vast numbers of fish that are farmed for our food," said Compassion in World Farming director of food business Tracey Jones.

"The first step is to ensure good welfare at slaughter and we've seen some industry progress in this area for certain species such as salmon and trout. Now is the time for food companies to be abreast of the growing consumer concern and to ensure that all finfish farmed for food are humanely slaughtered and that they have supplier policies in place to ensure good welfare throughout life."