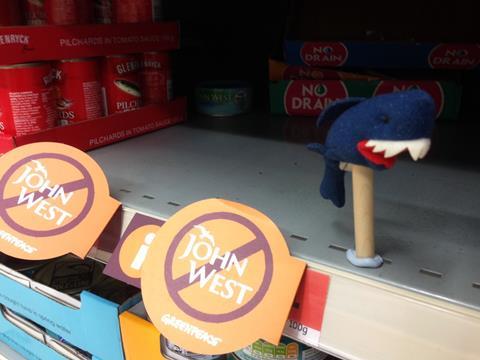 Greenpeace activists this week cleared some Sainsbury's shelves of John West tuna as part of protests against the Thai Union-owned brand.

Teams of volunteers targeted 50 Sainsbury's locations last Saturday, removing tins from shelves and leaving them in trolleys. Greenpeace, which objects to John West's use of fishing aggregate devices, wants Sainsbury's to follow Tesco and Waitrose with strict sustainability policies for branded tuna.

Sainsbury's said John West was already working in partnership with WWF, and the brand had set goals to improve tuna sustainability by 2018.

"We will continue to maintain an ongoing dialogue with them," said a spokeswoman.