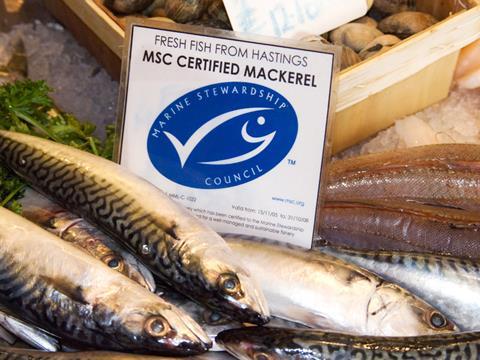 The Marine Stewardship Council has hit back at criticism of its sustainability credentials after being accused of profiting from its certification scheme.

The charity was accused of a conflict of interest over the revenue it collected from awarding its coveted 'eco-labels' in a leaked internal WWF report - reported on by The Times newspaper - which claimed the MSC had a "financial interest in ­certification outcomes".

Producers pay MSC 0.5% of the wholesale value of the product to use its logo on the packaging, which The Times said equated to almost three-quarters of MSC's £15m income last year.

The report also accused the body of using "questionable practices" to make it easier for unsustainable fisheries to gain certification.

However, MSC CEO Rupert Howes insisted his organisation was "premised on stakeholder involvement, independent assessment and scientific rigour". Evidence showed MSC-certified fisheries were delivering positive impacts, he added.

"The claims reported in The Times are at odds with WWF's global position and engagement with the MSC. With the support of WWF and our partners, MSC has established a trusted certification programme and eco-label."

The WWF, which helped to establish the MSC 20 years ago, dismissed the report as "a draft version of an internal paper that has not been reviewed, fact-checked or balanced by the diversity of opinions within WWF."

However, it added later this week that some elements of the report, "while inappropriately distributed", reflected WWF's understanding of "ongoing challenges in tuna fisheries certification in the Indian Ocean over the past five years", with elements of the paper part of an "ongoing dialogue".