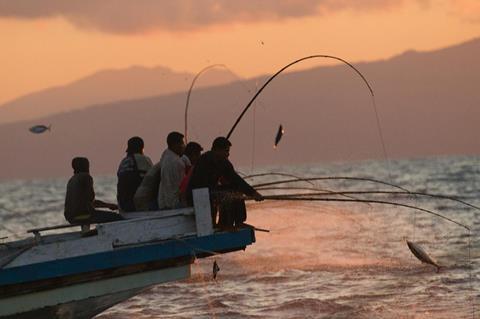 The Marine Stewardship Council has announced funding to support the welfare and security of fishery observers after the recent death of Eritara Aati Kaierua on a tuna vessel in the Pacific.
The NGO said it would designate £100k through its Ocean Stewardship Fund for research into improving the safety of monitors after the death of Eritara Aati Kaierua and "persistent reports" of attempts at bribery, intimidation and violence towards observers.
Ideas include educational campaigns on the work of fishery observers and research into observer-crew dynamics, with the aim of improving relationships and working arrangements between observers and crew.
Additional funding will become available from September for tech projects to support observers and improve the accuracy and legitimacy of the evidence they collect.
"Governments, law enforcement agencies and regulatory authorities must do more to ensure observer safety. But we recognise – as part of the wider sustainable seafood community – that MSC also has a part to play," said MSC CEO Rupert Howes.
"We want to do so in a way which is practical, by helping those who are already working in this field, piloting and testing promising initiatives," he said.
"By working collaboratively with others, we believe we can help protect the human rights of observers and support them to carry out their vital work safeguarding our oceans."
The death of Kiribati-based observer Kaierua was reported by Taiwanese tuna vessel Win Far 636 in March. He reportedly died of brain trauma with Kiribati police treating his death as murder.
In May, the MSC described his death as "tragic and shocking" and said it "wholly condemns" violence or harassment against observers.
Whilst the NGO does not require fisheries to work with observers as a part of its certification, it said many fisheries rely on them to collect evidence of sustainable fishing – particularly in isolated parts of the globe.