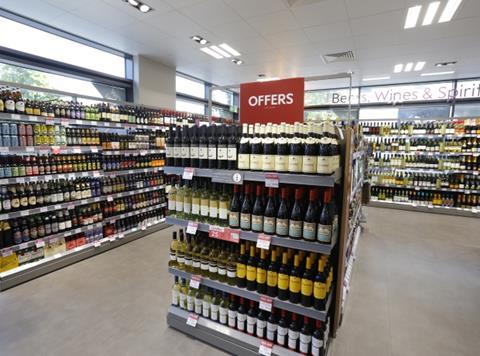 UK shoppers benefited from some good deals on booze as the sunshine arrived last month.

Six out of the 10 top promoting alcohol brands ramped up their promotional activity compared with last year, with wine brand McGuigan Estate increasing its featured space promotions by 93.8% year on year [Promo Dynamic Brands 4 w/e 29 April 2018].

There were also significantly more featured space promotions from Hardys (+18.4%), Carling (+60.0%), Stella Artois (+63.6%) and Jack Daniel's (+54.6%) compared with last April.

In total, booze promotions accounted for 19% of total deals in the mults during the month of April, up by 0.75 percentage points year on year.

"Alcohol remains the category with the second greatest promotional activity, behind Impulse (23.6%)," says Assosia director Kay Staniland.

Shoppers also enjoyed higher average savings on the top 10 biggest promoting alcohol brands, up 1.3 percentage points year on year to 30.0%. However, average savings across the entire BWS category dipped by one percentage point to 21.4%.

Wine still offered the best savings in the booze aisles, at an average of 22.3% across the top 10. However, most of the biggest brands have reduced average savings compared to last year - with McGuigan and Hardys slashing them by over 10%.

In contrast, the majority of the top 10 biggest promoting spirits brands increased average savings on featured space promotions, with Jack Daniel's ramping them up by 9.8%. It meant spirits savings were the second best at 19.9%.

The lowest BWS savings - of just 16% - were on beer, lager and cider, though that is higher than last year's 14.4%. It follows increases by Strongbow, Carling, Budweiser and Corona.

It comes as booze brands ramp up their use of multibuys compared to last year, with Jack Daniel's and Gordon's the only two in the top 10 to reduce their use of the mechanic. "Seven of the top 10 have decreased their single price point offers given an increase in x for ys," says Staniland.