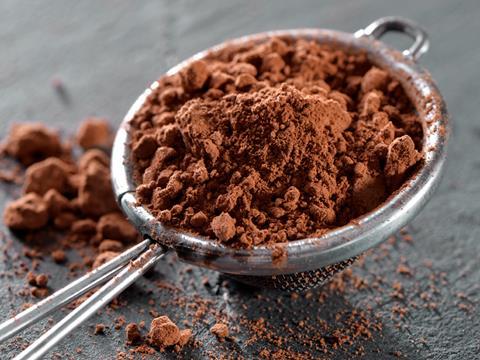 Cocoa prices are set to rise this year, but the world isn't facing a shortage just yet.

Abundant global stocks meant cocoa futures fell throughout 2016, with prices at 10-year lows a year ago. However, they bounced back early last year, when the government of major supplier Côte d'Ivoire announced it was cutting the fixed price paid to farmers by 36% for the mid-crop from April 2017.

It has maintained this reduced price for the main crop in 2017/18, despite expectations of a small increase, according to Rabobank's 2018 Outlook report, which predicts the current price of CFA700/kg (94p/kg) will "discourage harvesting".

Rabobank predicts production in Côte d'Ivoire will fall to 1.8 million tonnes, down from 2m tonnes in 2016/17. This will push up prices although there is still a global surplus.

"Cocoa prices are expected to keep rising on the back of strong demand, driven by developing nations' taste for luxury commodities and the rise of upmarket chocolate products in mature markets, along with a drop in the Ivorian crop in 2017/18," says Stefan Vogel, head of agri-commodity markets research at Rabobank. "This will lead to a third consecutive dip in the global surplus, but already-large stocks should prevent any spikes in prices."

Media reports last week warning chocolate could be extinct in 40 years were based on a 2016 study by the National Oceanic and Atmospheric Administration, which warned cacao plants were under threat of devastation from climate change. However, scientists across the world are working to make cacao trees more resistant to viral and fungal diseases.

Mars is backing one study by the University of California, which is researching the control of cocoa swollen shoot virus disease and black pod disease.
"Mars is working with the Gordon and Betty Moore Foundation to jointly support UC Berkeley research which is exploring if they can make a precise tweak to the cacao tree's DNA using CRISPR technology so that it's no longer susceptible to these diseases," said a spokeswoman, although she stressed the research was still in its preliminary stages.