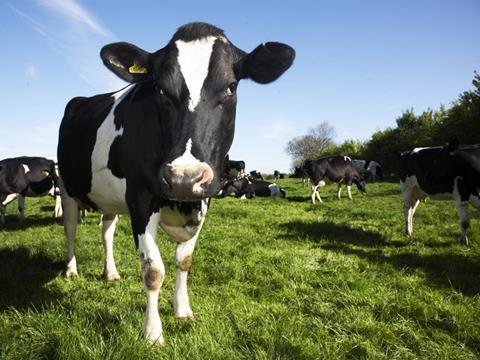 Dairy Crest and Müller UK & Ireland have today (30 September) become the latest processors to cut their farmgate milk prices.
Dairy Crest (DC) will reduce the price it pays farmers on liquid and Davidstow contracts by 1.3ppl, to 27.04ppl and 29.04ppl respectively, while Müller is dropping its standard farmgate milk price by 1.9ppl to 27.1ppl. The reductions come into force on 1 November.
Both processors cited ongoing market conditions for the latest cuts, with DC's group procurement director Mike Sheldon saying the decision was down to a lack of improvement in global commodity markets while "milk production remains strong".
Martin Armstrong, Müller's head of group milk supply, said UK dairy farmers had boosted production by the equivalent of more than 825 milk tankers every week since last year (according to DairyCo figures), an increase of 9.3% year-on-year. He added that weaker demand for dairy commodities was having "a sharp impact" on prices.
"Our price for September and October has been one of the best available across the UK for farmers who are not part of supermarket-aligned groups, and despite this reduction we believe that this will remain the case in November," he said.
Both processors promised to work with their farmers through the current volatility.
Sheldon pledged to "to deliver a robust support package" for Dairy Crest Direct (DCD) farmers. Some 200 DCD farmers had signed up to formula contract options – designed to smooth out price volatility – during September.
Armstrong added that Müller and the Müller Wiseman Milk Group farmer board had agreed a project that would identify mutually beneficial ways of mitigating price volatility, and "shared the concern of dairy farmers, who are anxious to see some signs of improvement in what is a very volatile market".
Tesco is also cutting the price it pays farmers in its Tesco Sustainable Dairy Group from 1 November, from 34.2ppl to 32.01ppl, while other processors are expected to follow suit this week.