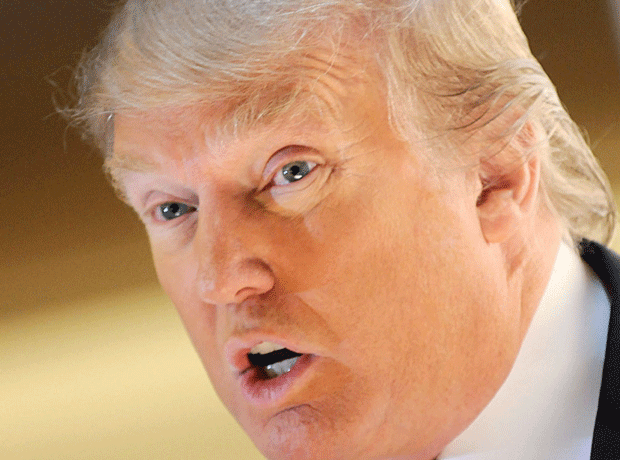 The EU has pressed ahead with tariffs on US food and drink exports despite fears a trade war would devastate some parts of the industry and lead to higher prices for shoppers.
Tariffs on US products worth €2.8bn came into effect on Friday as part of "rebalancing measures" imposed in response to US tariffs on EU steel and aluminium exports, worth an estimated €6.4bn.
American bourbon, tobacco, sweetcorn, orange juice and peanut butter are among the food and drink products hit by the 25% tax, which will likely lead to price hikes in UK supermarkets, suppliers have warned.
There are fears the US could hit back with "tit for tat" tariffs on EU food and drink exports, such as Scotch whisky, which would be "devastating" for trade, industry leaders told The Grocer earlier this month.
However, Commissioner for Trade Cecilia Malmström said the EU was "left with no other choice" following President Trump's "unilateral and unjustified" decision to impose tariffs on European steel and aluminium.
"The rules of international trade, which we have developed over the years hand in hand with our American partners, cannot be violated without a reaction from our side," she said.
"Our response is measured, proportionate and fully in line with WTO rules. Needless to say, if the US removes its tariffs, our measures will also be removed."
The EU has also launched legal proceedings against the US in the WTO, and is considering triggering safeguard action to protect the European market from disruptions caused by the diversion of steel from the US market.
Donald Trump has so far shown no sign of backing down, with the US president threatening on Friday to impose a 20% tariff on European cars in response to the EU measures.
The UK government said it supported the EU's "measured and proportionate" rebalancing measures and would seek a "constructive, permanent resolution with the US to avoid further escalation that would harm businesses and consumers in both the US and EU."