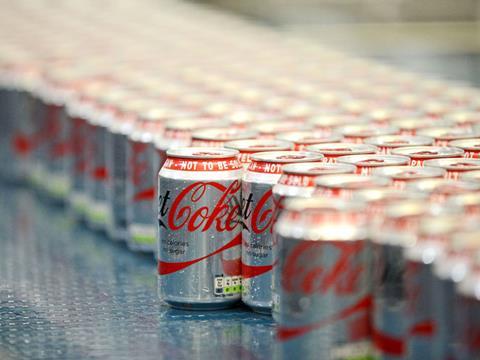 Coca-Cola is finally ditching multibuys in favour of single price point promotions.

The soft drinks giant, which has clung on to multibuys as its primary promotional mechanic for longer than most other top 10 biggest promoting brands, slashed x for y deals in the mults last month, while ramping up save deals.

"Coca-Cola has finally caught on to the single product saving trend, reducing the number of multibuys from 85% in 2015 to 49% in 2016," says Assosia director Kay Staniland.

Single price point promotions accounted for over half (51.2%) of all featured space promotions for the brand last month, up from just 15.6% in 2016 [Promodynamic Brands 4 w/e 18 September 2016].

Despite its shift in strategy, Coca-Cola remains the biggest user of multibuys in the top 10; most other brands reduced their use of the mechanic further last month. "With total single product price cut promotions overall in featured space now at 81% of offers, multibuys continue to drop out of favour," Staniland adds. "X for ys continue to be the second dominant promotional mechanic, but only two of the top 10 brands have increased their usage: Nestlé (up from 13.7% to 21%) and Birds Eye (2% to 11.5%)."

Bogofs accounted for just 0.5% of total featured space promotions across the top 10, compared with 3.5% in 2015. Even beauty and healthcare brands, traditionally bigger users of bogof because of their longer shelf life, are now barely using the mechanic, Staniland says. "Colgate had 15% of offers on bogof in 2015, compared with 0% this period."

Most of the growth from single price point promotions is coming in the form of save deals, with half-price deals now accounting for just 9.5% of total featured space promotions compared with 15.2% in 2015. As a result, average savings were down 2.4% across the top 10 biggest promoting brands. Only Cadbury, McVitie's, Coca-Cola and Kellogg's saw an increase in average percentage savings, primarily because they increased half-price deals.