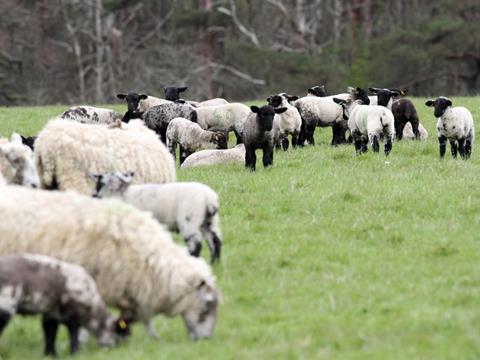 Retailers are coming under increasing pressure to cut the price of lamb in store as farmgate prices continue to plummet.

Farmers have suffered diminishing returns for lamb in recent months - with export woes caused by the strengthening of the pound against the euro adding pressure to a market already facing imbalance as the result of record production and low consumer demand.

According to the latest data from Mintec, UK deadweight lamb prices were down 23% year on year to £3.50 per kg last week - the lowest July level since 2010.

Retail prices have dipped slightly year on year - by about 40p/kg in June according to AHDB Beef & Lamb's latest retail survey - but they do not mirror the dramatic drop seen at farmgate.

As a result, producer share in the retail price dropped by 10 percentage points to 50% last month - prompting farmers to question why supermarkets were not passing on lower costs to consumers. "There is a view in the industry that consumers are not really benefiting from low farmgate prices and prices should be dropped at retail level," said NFU livestock board chairman Charles Sercombe.

Asda this week announced it would roll back retail prices "in line with reduced farm gate prices". But Sercombe said feedback from members suggested some retailers were more reluctant to run promotions on lamb than in the past. "We think if they don't want to drop prices there is potential to up the price for lamb at the farmgate," he said.