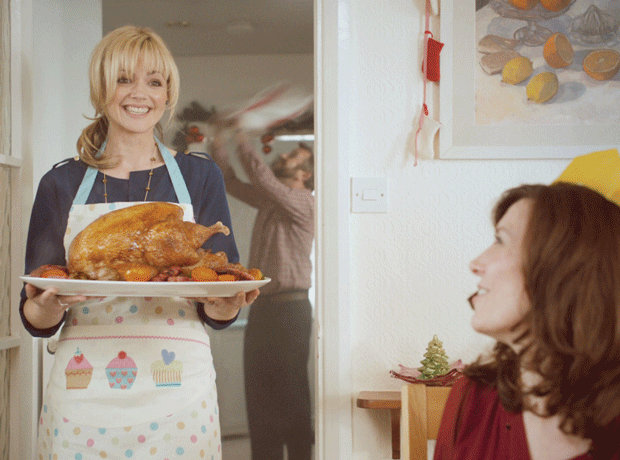 Despite the best efforts of the industry to keep inflation at bay, the cost of the traditional Christmas dinner has soared over the past five years, The Grocer can reveal [see table].

While the price of a bottle of Champagne has never been cheaper, and a four-pack of John Smith's ale is also down in price, massive price hikes on Brussels sprouts, potatoes, smoked salmon and sherry have all soared.

Just sitting down for a pre-dinner nibble on some nuts will cost shoppers a whopping 71% more than it did in 2008, while a starter of smoked salmon has gone up 26% over the same period.

A glass of sherry will cost 64% more, while pulling a cracker before the turkey gets carved will cost 19% more than five years ago.

The price of a frozen turkey has risen 14% since 2008. Bisto gravy is up 31%, potatoes are 40% dearer, and Brussels sprouts shot up by 69.4%.

There is no let-up once the pudding arrives, with Christmas pud up 15%. If anyone has room left for cheese and crackers, Stilton has rocketed 20% while a packet of Jacob's crackers is up 30%.
Christmas then and now: how seasonal staples compare
Brussels sprouts
Average price 2008: £1.24
Average price 2012: £2.10
Up by: 69.4%
Turkey
Average price 2008: £14.89
Average price 2012: £17.00
Up by: 14.2%
Champagne
Average price 2008: £15.74
Average price 2012: £14.19
Down by: 9.8%
Sage & onion stuffing
Average price 2008: 0.48p
Average price 2012: 0.41p
Down by: 14.6%
Even the coffee and chocolates will cost more than ever, with a weight-adjusted tin of Roses up by 39% and Carte Noire coffee up 24%.

As a result of these price hikes, the price of Christmas dinner with all the trimmings and plenty of booze has gone up by 14% since the recession hit in 2008. In contrast, the average weekly wage over the same period rose by just 7%.

However, the overall basket is below the 15.4% RPI over the same period, as retailers and manufacturers have worked to keep price hikes in check - even cutting the price of some Christmas essentials.

Despite repeated above-inflation duty and VAT price hikes the cheapest bottle of Champagne across the top five supermarkets is down 10% in price. A four-pack of John Smith's ale fell by 0.3%. But it's not just booze. Also down in price were parsnips (-19%), peas (-10%) and Paxo stuffing (-15%).

For the fourth year running, the cheapest supermarket for the big Christmas shop this year was Asda. It charged £111.42 for a basket of 33 items, offering a bottle of Champagne for just £10.

Asda was also 13% lower than nearest rivals Morrisons and Tesco. "Our teams work tirelessly to keep prices low for customers all year round. Christmas is no exception," said Asda chief merchandising officer for food Barry Williams.

"Mums have a lot resting on their shoulders at this time of year, and will welcome the news we are saving them more money."