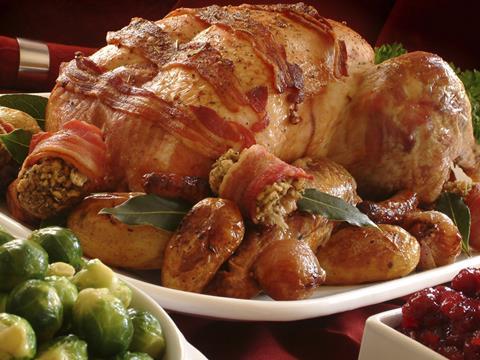 For many grocers, the Christmas period is crucial as it allows them to drive a substantial portion of their sales and margin for the year. Competition can be fierce and many retailers feel compelled to price aggressively to retain/drive footsteps and revenue; however, this can be a significant risk. Too much price discounting can lead to unnecessary margin erosion. Too little on the right products can make a retailer appear uncompetitive.
This means grocers need access to solid online competitive intelligence. Pricing is getting more dynamic and transparent especially during peak seasons such as Christmas. With the advent of omni-channel retailing, consumers can shop for the best offers from the comfort of their living room, in a store, or via their mobile device. The ability to check competitor pricing impacts not only a consumer's immediate purchasing decision but also their long term emotional response to a grocer. Therefore gaining online competitive intelligence using the right analytics is more important than ever. Grocers may more dynamically price online depending upon competitors' actions. With this functionality, grocers can not only compare the same items but also similar ones and take appropriate steps.
Grocers need to understand which products are the right ones to discount or promote at Christmas and which products, when promoted, will actually drive incremental sales and margin over their baseline sales. It is vital that grocers know which products are basket builders – where a price reduction would actually lead to a larger overall basket. Often the products retailers promote are cherry picked by customers and never lead to incremental basket sales. If a grocer is going to promote, it's important they can do so with broader understanding of the return on the investment. A promotion analytic solution that provides robust basket analytics helps retailers to see the bigger picture and ultimately drive overall sales at Christmas.
As for online, while the digital grocer environment may only be a single digit percentage of sales, the channel has a significant effect on the industry, particularly at Christmas.
Grocers can test events out in the digital environment prior to rolling them out across stores.And it provides unprecedented levels of price transparency for consumers.
Given that online sales are expected to grow and that online provides outstanding insight, grocers should make sure not to ignore the digital channel.
Beyond the food sector, there's more competition online in other areas at Christmas that also impacts grocers, particularly in the health and beauty space, where consumers regularly compare prices online. Grocers will find it important to understand insights for these types of products as well if they are selling them, as many retailers are dynamically changing their prices several times on products during the run up to Christmas.
Remaining competitive is a critical lever for most retailers at Christmas and dynamic pricing can enable faster reaction to market conditions. However, it is important that retailers do not race to the bottom on pricing but instead leverage capabilities intelligently to rapidly react to market conditions in a strategic manner.
Channie Mize, Sector General Manager, Retail, at Periscope, a McKinsey solution