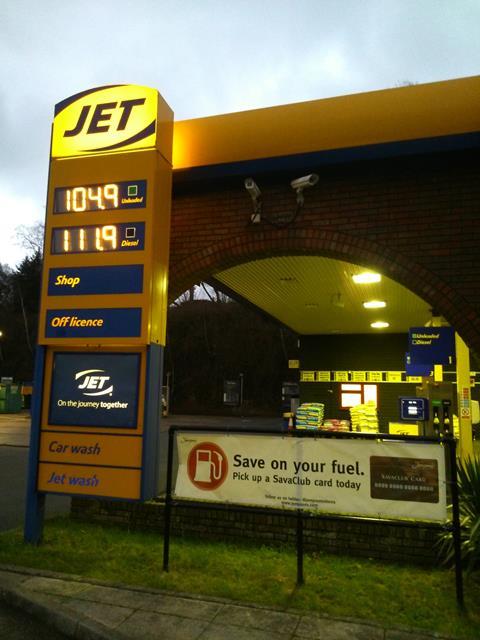 Independent supermarket chain Jempson's is selling what could be the cheapest fuel in the UK.
The Sussex-based retailer dropped the price of unleaded at its flagship site in Peasmarsh, East Sussex, to 104.9ppl yesterday (5 January). Diesel fell to 111.9ppl.
According to fuel comparison website PetrolPrices.com, the minimum price for unleaded as of yesterday was 106.7p and the average price 111.32p. The minimum price for diesel was 112.9p and the average 118.3p.
The big four supermarkets all reduced fuel prices by 2ppl from this morning. Asda said drivers would pay no more than 105.7ppl for unleaded and 112.7ppl for diesel at its forecourts.
"Since our inception in 1935, we have been on a mission to give our customers the best service and deals week in and week out," a Jempson's spokesman said. "We hope to continue to fly the flag for the independent retailers – proving that they can compete against the multiple retailers. Fuel pricing is just one of our USP's. We hope that along with strong promotions in our stores we can continue to prove the point."