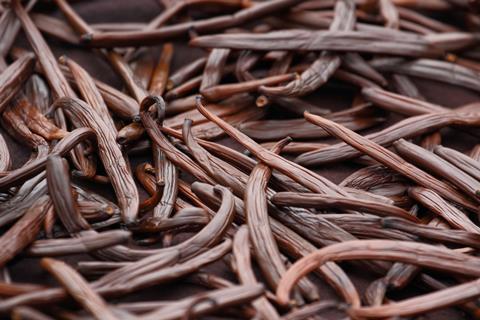 Madagascar banned cheap exports of vanilla this week as it looks to stabilise a sharp plunge in global prices.

Strong vanilla harvests in Madagascar, Indonesia and Papua New Guinea last year led to prices slumping from record highs in 2018, when the crop became pricier than silver.

Madagascar exports almost half the world's vanilla, giving it significant sway over the global market. However, the crop makes up about 10% of its GDP, leaving the country's finances vulnerable to price swings in one of the world's most volatile food commodities.

In a government decree released this week, Madagascar confirmed vanilla exports must not fall below a minimum price of $350/kg (£272/kg). It said the decision was made following "consultation with actors in the vanilla industry".

Some shipments have reportedly already been stopped. "We knew about some shipments that went out over last weekend that have been blocked," says Marcel Goldenberg, head of proprietary pricing at global commodities firm Mintec. Both shipments were allegedly sold for less than $300/kg.

The average price for vanilla in Madagascar is currently £390/kg, down from almost $600/kg in 2018, according to Mintec. The sharp drop in prices in the past year has been exaggerated by food manufacturers seeking out cheaper and often artificial alternatives.

"Madagascar has a quality advantage but can be replaced fairly easily," says Goldenberg.

It therefore remains unclear whether the new export restrictions will affect global prices, but a modest increase is likely. Two potential outcomes are a fall in supply or a fall in cheap exports, both of which would lead to a jump in price.

Alternatively, vanilla buyers such as Coca-Cola, Unilever and Mars will continue to look elsewhere for supplies.