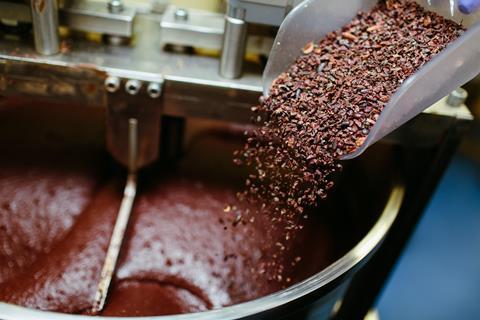 Soaring global cocoa prices look set to continue climbing, despite a dampening in demand from the EU and US.

Year-on-year third quarter grinding volumes in the EU have remained at the same level as last year at 1.08 million tonnes, following four consecutive years of growth. Meanwhile, North American demand is down by 7%.

Despite a progressive development towards sustainable cocoa products, consumer demand in western countries is diminishing as the European and American markets approach saturation.

However, prices on the London ICE exchange have continued their upward trend, rising by almost 10% year on year to $1,867/tonne in October, driven by a lower-than-expected crop in Ghana for the current season.

Additionally, new regulations from respective cocoa bodies in Ivory Coast and Ghana have further supported price increases in recent months. The lower margins for cocoa grinders, coupled with weak growth in consumer demand in European and North American markets, have discouraged an increase in processing.

But with demand growing in Asia, prices look set to remain high for the foreseeable future.

Asian grinding volumes have been continually growing for five years, reaching a new high of 225,000 tonnes in the third quarter of 2019, or 15% more than last year. The grinding industry in Asia has been developing new capacity during the past 10 years, particularly in Malaysia and Indonesia, driven by strong economic potential of the Asian consumer market.

As a result, grinding volumes in Asia increased on average by 8% annually during the past four years, compared with 3% in Europe.