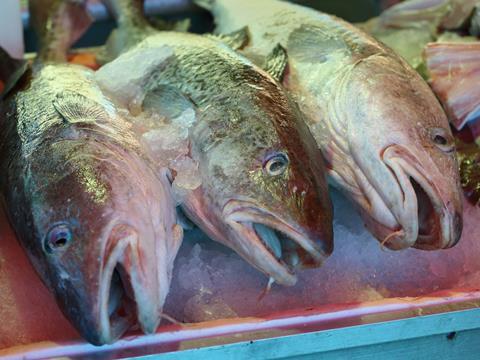 Norwegian cod prices have surged to a six-year high - adding to concerns over rapid inflation in the white fish sector.

According to Mintec, Norwegian cod prices were up 55% year on year to £1.25/kg in June, the highest level recorded during that month since 2009.

After dropping back slightly in July, they increased again to £1.28/kg in the first week of August, up 24% year on year on the same period last year.

Mintec analyst Emma Jayne Smith attributed the high prices to "reduced catches and increased exports" of Norwegian cod.

Supplies have been limited by a 10% year-on-year drop in the 2015 total allowable catch (TAC) for cod in the Barents Sea - Norway's main fishing area. Ove Johansen, market insight analyst for the Norwegian Seafood Council, said adverse weather conditions had also "slowed fisheries".

Norwegian cod exports had increased primarily due to strong demand from Russia, said Smith, where consumers were eating more fish in reaction to high meat prices.

Norway is the fifth-largest exporter of cod to the UK, accounting for 13.4% of the total volume consumed in this country [Seafish].

However, Seafish ­market analyst Richard Watson said the UK's biggest cod supplier - Iceland - also sourced its cod from the Barents Sea.

"They will also be affected by the same issue - lower catches and an increase in global markets," he said.

The Barents Sea cod quota is set to drop by a further 10% in 2016 and Watson said improved quotas for North Sea cod would not be enough to meet market demand, so prices were likely to remain high.

He warned this could "eventually" drive up supermarket prices for cod, though he pointed out that retail cod prices were currently down 0.2% year on year.