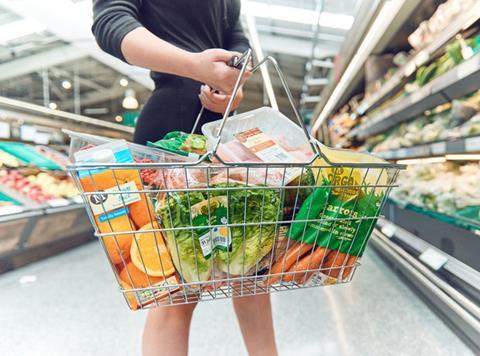 Grocery own label prices are rising faster than brands as supermarkets seek to manage rising costs in the face of Brexit-driven inflation, a new report from IRI has revealed.
Prices of own-label food and drink were up 1.2% in February 2017 versus February 2016 on average - their first year-on-year increase in three years, according to the study, IRI Big Question: The Grocery Price War and Outlook for 2017.
Base prices for own label, excluding promotions, had been rising "strongly" since November 2016, and were now at the same level as last year, said Martin Wood, IRI's head of strategic insight for retail.
In contrast, everyday base prices for branded grocery are down 0.5% year on year, with retailers cutting promotions on branded goods instead of hiking prices as they continue to wage a price war with the discounters, according to IRI.
"Manufacturers are caught up up in the retailer price war, but this hasn't stopped retailers from increasing the price of their own-label ranges," Wood said.
Consumers were paying around 1% more for branded grocery on average than they were last year in February, but that increase was almost entirely due to a decreased use of promotions, the report claimed. There were 12% fewer promotions in 2016 year on year, including more than half a million fewer multibuy opportunities for shoppers.
Promotions were "falling off a cliff," said Wood. "The grocery industry has not only reduced the number of deals that they run throughout the year but also cut back the deepest levels of discount that used to be given."
IRI's findings come as Nielsen reports the proportion of consumer spend on items on promotion at UK supermarkets has hit its lowest level in 11 years. Just over a quarter (26%) of spend at the retailers went on products with temporary price cuts or multibuy offers in the four weeks ending 25 March 2017 – the lowest level since 2006 (also 26%). The drop is across all categories but significantly faster in own label (just 18% of sales in the past year went on promotional spend) than among branded goods (41%).