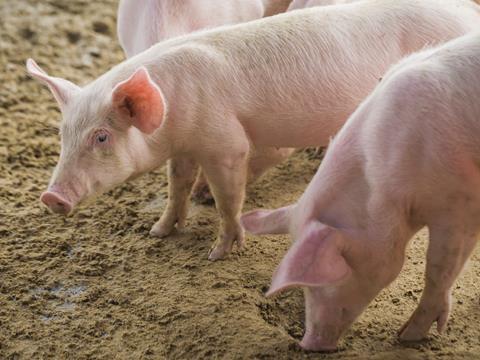 As pig farmers warn of a mass exodus amid plummeting farmgate prices, fresh pork prices on the shelf have increased over the past month, analysis by The Grocer reveals.

Driven by oversupply in the EU, farmgate pig prices have fallen sharply since Christmas, prompting the National Pig Association to warn last week pig farmers were making a £10 loss for every pig they sold.

Savings at farmgate haven't yet filtered through to retail, however, with pork prices up in many stores.

Pricing data covering 394 fresh pork lines shows prices have risen by an average of 6p per kilo to £7.70 [BrandView: 4 w/e 15 February].

In some cases, fresh pork prices are up by as much as 32p/kg, though retailers insist this is partly to do with promotions coming to an end over the period in our analysis. All say their regular prices for fresh pork have come down, and a year-on-year comparison confirms prices have fallen by an average of 17p/kg across the nine retailers over the past year.

Recent experience from dairy and lamb suggest pig farmers will be keeping a close eye on the situation, and any further widening of the gulf between retail and farmgate prices will be noted.

The share of the retail price going back to farmers has fallen to a six-year low of 34%, according to analysis by AHDB.

"Most producers wouldn't have a problem with consumers paying a little bit more for pork," says AHDB deputy CEO Mick Sloyan. "The issue is that at the moment pig farmers are producing at below the cost of production. It's about making sure that there is a fair distribution of that margin."

The retail pricing figures for the past month show there is enough money in the system to pay farmers more, he argues.

Farmers have warned if they don't get an indication prices will improve, they will cease production, jeopardising retailer's ability to meet commitments on sourcing British pork.

"It's in everyone's best interests to maintain a sustainable pork industry in the UK and wherever and whenever we can, promote it to our customers," says a spokesman for Morrisons, which reduced the price of its six best-selling pork lines earlier this month as part of its Price Crunch campaign.

British pig farmers have come under growing pressure from falling pig prices over the past month. The Standard Pig Price fell 121.23 p/kg to 110.86 p/kg between 26 December 2015 and 13 February 2016, AHDB data shows. Meanwhile, the All Pig Price, which includes premium parts of the market such as outdoor reared pigs, fell from 125.39 p/kg to 116.12 p/kg between 26 December 2015 and 30 January 2016.