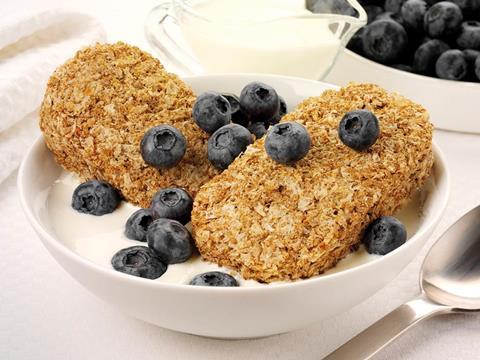 After Weetabix warned Brexit could hit breakfast, shoppers are already paying more for some favourite cereal brands, the latest data reveals.

Average cereal prices are only up 1% in the mults year on year across 424 comparable SKUs, but there have been some big price hikes on selected brands over the past 12 months [Brand View 52 w/e 23 March 2017].

Weetabix CEO Giles Turrell warned in January that the brand might have to increase cost prices for its products this year due to the surge in the price of British wheat since last year's referendum.

British wheat is now among the most expensive in the world, with year-on-year UK feed wheat futures up 38% last month [AHDB]. And following the hike in commodity prices, some of Weetabix's most iconic lines are already more expensive in the major retailers.

A 24-pack of Weetabix is 7% more expensive than last year at £2.39 after price increases by Asda and Morrisons, while a 600g pack of Weetabix Minis Bananas is up 12% on average to £2.50.

Prices for stablemate Alpen are up by 17% on average following price hikes in Asda, Tesco, Morrisons and Waitrose. A 1.3kg bag of Alpen Original is now 12% more expensive on average at £3.99, while a 450g bag of Alpen Oat Granola Raisins Almonds & Hazelnuts is 40% dearer at £2.98.

A number of iconic Kellogg's SKUs are also significantly more expensive in the multiples than last year. A 750g box of Kellogg's Bran Flakes Cereal 750g is now £2.89 on average, up 14%, while a 750g box of Kellogg's Crunchy Nut Corn Flakes is up 8% to £3.39. A 750g box of Kellogg's Fruit 'n Fibre Cereal is up 12% to £2.89, and 500g of Kellogg's Special K Cereal is 22% more expensive at £2.74.

Meanwhile, Nestlé's Shredded Wheat Biscuits are also more expensive, with a 360g box now £1.65 on average, up 7% year on year. However, a 500g box of Shreddies Original is 1% cheaper at £2.11 following price cuts in Asda.

Some own-label cereals have also been subject to price hikes. Morrisons has increased the price of a 750g box of own-label corn flakes by 14% to £1.48, while a 100g bag of Sainsbury's own-label crunchy oat cereal with tropical fruit is up 10% to £2.20. Asda has increased its White Chocolate & Raspberry Granola 500g by 7% to £2.

Kellogg's has "not made any list price increases on our cereal in the last six months and continues to take every action possible to mitigate increased commodity prices", says a spokeswoman. "The data from Brand View is based on average retail prices, not rsp or non-promotional prices, and therefore takes into consideration any promotions that ran on these products the previous year. As always, pricing is at the sole discretion of the retailer," she adds.

Nestlé said it would only make cost price increases when "absolutely necessary".