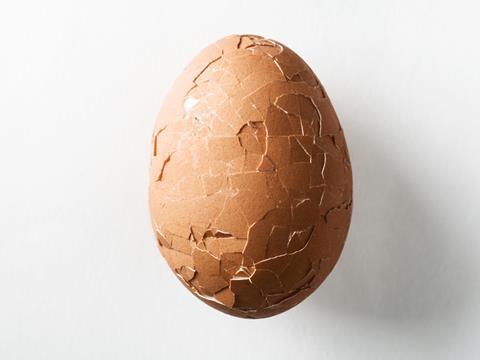 Egg yolk powder and processing egg prices are now falling sharply in the EU, as supplies begin returning to the market following the fipronil contamination scandal. Buyers are waiting for further price falls before entering supply contracts, as prices remain significantly higher than seen during 2017.

Milk prices continue to fall monthly as the market adjusts following high prices in the second half of 2017.

Favourable UK weather conditions are supporting strong forecasts for high butter production in 2018, leading to a drop in prices. Rising supplies and anticipation of supply peaking during an April spring flush has led buyers to hold out for even lower prices.
Data point: Click or tap here for popup table
Shell egg prices have risen slightly in the UK since last month. However, they remain down on 2017 as domestic production rose 4% in Q4 of 2017 compared with the same period in 2016 hitting 7.5 million cases.