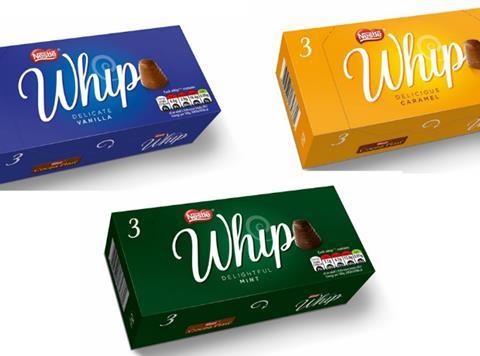 Nestlé provoked outrage among some chocolate lovers this week when it launched three new variants of its much-loved Walnut Whip - but minus the walnut.

Reports quickly suggested the walnut had been dropped because of soaring commodities costs, though Nestlé has insisted it merely wants to offer more choice. It's also stressed the original Walnut Whip remains on sale. So what is the situation with walnut prices?

There is no denying nuts have experienced some significant price spikes in recent months. The price of walnuts has steadily increased over the past 12 months, according to Mintec. The price per tonne of US walnut halves rose 40.3% between the last week of July 2016 and the corresponding week in 2017, jumping from $6,126 per tonne (£4,760) to $8,597 per tonne (£6,680), its highest levels in almost two years.

"Prices for US walnuts have been going up due to robust demand," says Mintec analyst Jara Zicha. US production lags a long way behind the world's largest walnut producer China, which yielded almost double the US's production in 2014 at 696,705 tonnes [FAO]. However, the US supplies much of the world's premium walnuts, Zicha adds. "Californian walnuts are considered superior in terms of flavour and quality compared to walnuts from other origins, and this has been driving the demand. Prices have been rising despite increasing production in California."

But Nestlé insists it is well equipped to deal with price changes. "We are used to dealing with fluctuating prices and costs and the Walnut Whip remains on sale", says a spokeswoman.

Having said that, the new walnut-less Whip is significantly cheaper, at £1, than the original Walnut Whip at £1.69 - a difference Nestlé says is "down to a number of factors, including the lack of a walnut".