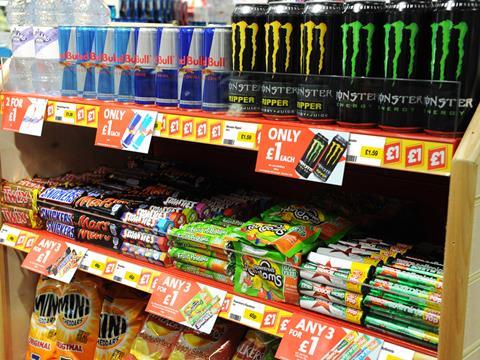 After the Easter deals frenzy, there has been a marked slowdown in promo activity in the mults as they shift increasingly towards everyday low pricing.

Having announced it will phase out all multibuys by August, Sainsbury's has further cut back on the mechanic over the past month, running 12% fewer x-for-y deals than a year ago. It comes as the retailer last week stressed its intention to focus on everyday low prices over deals with the scrapping of its Brand Match scheme.

Tesco has also made significant changes to its promo mix in the most recent four-week period. It's cut back on all mechanics with the exception of half-price offers on a year-on-year basis, with 'save' offers down nearly 8%; half-price deals, on the other hand, have increased 13.5% year on year.

Across all mechanics and retailers, the number of deals are down year on year in Sainsbury's, The Co-op and Asda, while Tesco, Asda and Waitrose have all cut back on deals month on month, with the number of deals in Asda down 3%. Average savings offered are also down across all mechanics and chains.

The mults' shift towards lower base prices is also reflected in the ratio of branded versus own-label promotions, adds Assosia director Kay Staniland, with a slight increase towards more branded promotions. "This would usually result in a higher % saving overall as, historically, branded promotions have a great value (both in £ and % terms)," she says. "But again, the lowering of pre-promotion prices is being reflected here."

On a category-specific level, key changes this month include Tesco slashing average savings on its wine deals by nearly 20% with the total number down 2%; Morrisons also sharply reducing the number of deals and % ­savings in wine; and The Co-op ramping up promo activity on fruit while cutting back on ­confectionery deals.