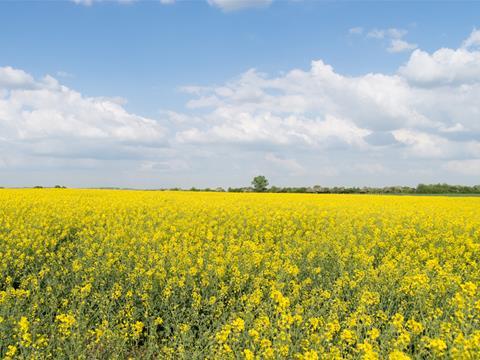 Rapeseed prices are set to remain high in 2019 as last summer's heatwave continues to take a toll on EU production.

EU rapeseed and rapeseed oil have been trading at a premium against other oilseeds and oils since the summer of 2018, when the severe heatwave led to droughts and wildfires - hitting production and causing rapeseed prices to pull away from the rest of the market.

Prices are currently at €358.80/Mt for EU rapeseed, which is 5% higher than last year, and €704.59/Mt for rapeseed oil, which is up 7% on last year - amid fears next season's crop could also be affected.

The hard ground hampered sowing for the new season, which took place from August to October 2018, and there remain concerns over soil conditions.

In recent weeks, growers have seen some rainfall, which has eased some of these concerns. However, this has coincided with news of an El Niño, which could lead to raised temperatures in Europe again this summer.

Currently, the 2018/19 forecasts are showing a decrease in rapeseed and rapeseed oil production, down 11% and 5% respectively year on year. EU consumption of rapeseed is also expected to fall, but will remain higher than production - resulting in a 4% year-on-year drop in ending stocks.

The EU ban on the use of palm oil in biofuels by 2020 could further increase demand for rapeseed, which is the vegetable oil most commonly used for biofuels in the UK.

A supply surplus from major exporter Canada - which is expecting another bumper rapeseed crop and is facing trade restrictions in China - could ease EU supply pressures.

However, a repeat of last summer's severe hot weather could put another dent in supplies.